Like It or Not, the Facebook Thumb is Out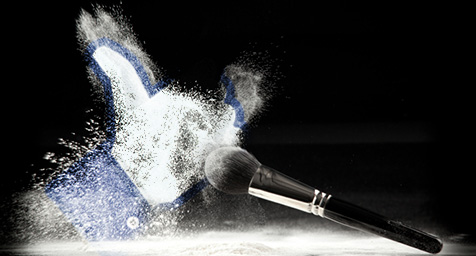 First introduced in 2010, it has become a ubiquitous icon seen more than 22 billion times a day on 7.5 million websites. Now, it's about to lose its prominence. The Facebook thumb, long synonymous with the social media site's Like button, will soon be relegated to the dialog box above the button. The new Like button will instead feature the Facebook "f" logo, reports Mashable.
According to a Facebook spokesperson, the new design was introduced to help people share more content on the Web. The social media giant claims it's already seeing an increase in Likes and Shares during a limited rollout. The new buttons will be rolled out to everyone in the coming weeks. Users of the old Like and Share buttons will automatically be upgraded to the new design as part of the rollout.
Facebook, which has more referral traffic than all other social media networks combined, knows that the Like and Share buttons are significant drivers of referrals. By making it easier to include the two buttons side-by-side, or just the Share button by itself, Facebook hopes the redesign will drive even greater referral traffic.
In the comments section of the Facebook blog post announcing the change, Peter Yang, a Facebook product manager, claims the new version is optimized for high-resolution screens. In both the Like and Share buttons, the original blue on white has been reversed to white on blue for the new versions.
Sites like the Huffington Post and Hotels.com have reacted favorably to the new icons. The Huffington Post uses the two buttons side-by-side just below the headlines of its articles to make it easier for people to engage. Hotels.com reports a huge increase in hotel bookings since its integration of the new design. It also claims that referral traffic is usually better qualified and converts at a higher rate.
The only question that remains is how Facebook fans will respond to the loss of the familiar thumb. While they may be clicking on the new Like and Share buttons, the verdict is still out on whether they'll give the new thumb-less button an enthusiastic thumb's up. Comments on the Mashable post hint that there could be some opposition.
Stay up-to-date with the latest social media updates. Contact MDG today at 561-338-7797 or visit www.mdgsolutions.com.
MDG, with offices in Boca Raton and New York, NY, is a full-service advertising agency and one of Florida's top creative ad agencies. MDG's core capabilities include print advertising, branding, logo design, creative, digital marketing, creative media planning and buying, radio and TV advertising, Web design and development, content marketing, email marketing, social media marketing, and SEO. For the latest on social media marketing trends, contact MDG today at 561-338-7797, or visit www.mdgsolutions.com. To learn more about why it pays for businesses to invest in social media marketing, take a look at "What's the Real Value of a Facebook 'Like' in Social Media Marketing?"