Link Between Social Media and TV Viewership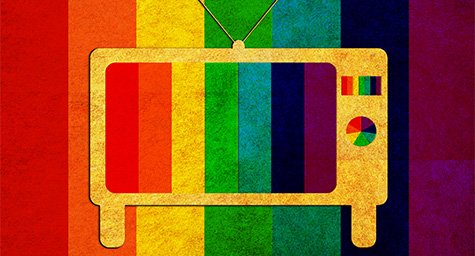 The premiere of social TV has channeled everyone's attention toward television and revolutionized the relationship between viewers and shows. Today's TV viewers have the remote in one hand and their smartphone, tablet, or another digital device in the other. So while they watch what's on TV, they can also be online connecting with fellow fans and following their favorite shows. And these interactions don't end with the closing credits, but go on from far before the show starts to long after it's aired. To see more on how social media is changing the way we watch TV, MediaPost.com aired the results of a new Nielsen study that revealed:
25% of TV viewers in 2013 said they were more aware of TV programs due to their social media interactions than they had been in the prior year.
15% of TV viewers claimed to enjoy watching television much more when social media was part of the program.
Around 12% of TV viewers were both recording more shows and watching more TV due to social media.
Since Nielsen specializes in demographic details, the study also analyzed the impact of social media on ethnic TV viewers. The results revealed that a higher percentage of African-American, Hispanic, and Asian audiences were now more tuned in to television than the national average due to social media.
Ethnic audiences reported having a greater awareness of programs, as well as enjoying TV more, recording more shows, and watching more live programs than the average viewer.
Social media had the largest impact on Hispanic TV viewers in regard to their awareness and enjoyment of TV shows, while Asian audiences were most likely to record programs and African-Americans viewers were most inclined to sample new shows online than any other ethnic group.
The study also showed that consumers were not only using their digital devices to discuss TV shows, but many were simultaneously on the Web while they were on the couch watching TV. Numerous Americans age 13 and over were using their smaller second screens to engage in a variety of other digital activities.
A whopping 66% of tablet users and half of smartphone users said that surfing the Web was their favorite thing to do while watching TV.
More than 40% of tablet owners favored shopping online and searching the Web for their favorite actors and athletes during shows.
Around 30% of smartphone owners preferred looking up stars online, emailing and texting with friends, and checking sports scores during programs.
24% of smartphone users enjoyed shopping online while their shows were on the air.
Apparently, digital devices are the stars of the show when it comes to watching TV today. They make television more interactive and interesting, while allowing viewers to multi-task and maximize their TV time.
With more and more people gathering around their large and small screens, this presents exciting opportunities for brands, advertisers, and media to reach these viewers and broadcast their messages to an attentive audience.
Stay up to date on the latest trends in TV, mobile, and social media. Contact MDG today at 561-338-7797 or visit www.mdgsolutions.com.
MDG is a full-service advertising agency and one of Florida's top branding firms. With offices in Boca Raton and New York City, MDG's core capabilities include branding, logo design, print advertising, digital marketing, mobile advertising, email marketing, media planning and buying, TV and radio, outdoor advertising, newspaper, video marketing, Web design and development, content marketing, social media marketing, and SEO. To discover the latest trends in advertising and branding, contact MDG today at 561-338-7797.