LinkedIn Launches Dramatically Different Version Of LinkedIn Events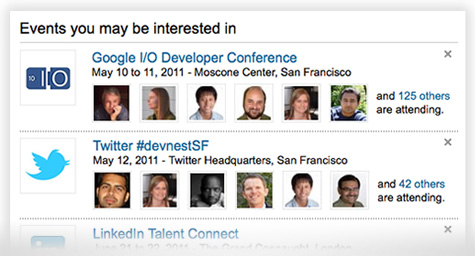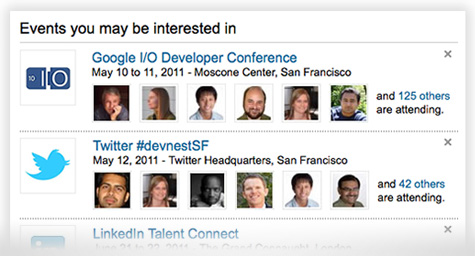 Today's ever-growing array of marketing conferences makes it difficult for marketers to know which events are worth the time and travel. LinkedIn is attempting to ease that burden with the launch of a redesigned LinkedIn Events. Hubspot.com offered an overview of how the professional social network is striving to make marketers happier by making their lives easier.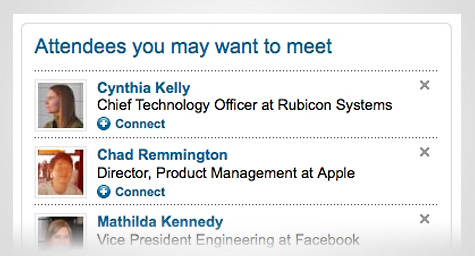 Better Event Access – Events will now be included in your regular feed to help you stay up to date on the latest industry happenings. These listings are also searchable by industry, date, and location. To promote your own event, you now have the ability to design a logo and URL and easily share it with your network.
Custom Event Recommendations – Using your profile information, such as industry and location, the site will offer personalized conference suggestions that best suit your interests. The particular algorithm actually highlights events that people in your network are attending, making it easier to assess where key people in the industry are choosing to invest their resources.
Specific Networking Opportunities – After registering for an event, LinkedIn will supply a list of fellow attendees you may be interested in meeting. Whether you're attending or hosting an event, it's always helpful to see which industry influencers will be nearby for networking.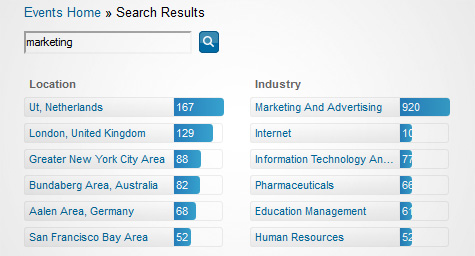 Marketing conferences can be stressful enough, but the new LinkedIn Events is designed to make finding, attending, hosting, and sharing event information easier than ever. It's just another way that social media is becoming increasingly important and impactful in our daily lives.
If you're interested in learning how social media can enhance your marketing efforts, contact MDG.
Read more at Hubspot.