LinkedIn Employs a New "Follow" Button to Promote Broader Interaction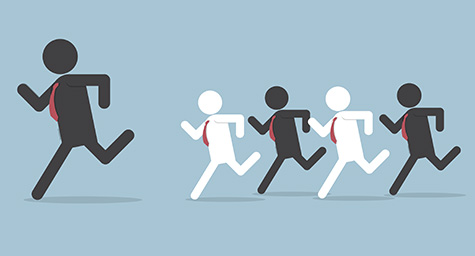 If LinkedIn looks different, it's because the professional platform has quietly rolled out a "Follow" button to millions of members' profiles. This button will allow users to share their activities with followers without formally connecting to them. This "Follow" feature is shaking up the business community because it transforms the social media network into a professional form of Tumblr or Twitter by letting members continually broadcast their business beyond their basic networks. It will also allow for professional growth by expanding users' insight on colleagues that they want to know, but have not yet met. To follow the latest on this "Follow" button, Readwrite.com shared all of the details.
According to industry leaders, the "Follow" button will be a valuable resource for many LinkedIn members with a public profile in their industry because it will enable them to gain insights and stay current on their colleagues without necessarily having to know them.
The "Follow" feature follows along with LinkedIn's long-term plan to expand the platform's professional value by promoting self-promotion. This shift started in 2012 with the debut of LinkedIn's Influencers program, which shares the wisdom of the world's top business leaders with the entire platform.
LinkedIn first debuted the "Follow" button, along with the ability to write longer posts, to a mere 25,000 members back in February. It attracted little attention because it was tested on such a small segment of members. Yet its acceptance by those users has now led to a larger rollout.
Since it's just now in the process of wide distribution, the button is currently hard to find but appears next to some posts upon logging into the home page. The fastest way to find it is by navigating to a member's profile and selecting the dropdown menu beside the "Connect" button, and then clicking on "View recent activity." This should lead to a page with a bright yellow "Follow" button.
And since LinkedIn makes privacy a priority, users need not worry that their personal profile details and updates will be public knowledge. LinkedIn has invested years of effort in privacy protection so users can be assured that their private profile information will only be visible to their connections, unless they opt to do otherwise.
With the debut of this "Follow" feature, LinkedIn is once again leading the way for the other social media networks to follow.
Keep up with the news in social media. Contact MDG today at 561-338-7797, or visit www.mdgsolutions.com.
MDG, a full-service advertising agency with offices in Boca Raton and New York, NY, is one of Florida's top branding firms. MDG's capabilities include print advertising, direct mail marketing, branding, logo design, creative, digital marketing, media buying and planning, radio and TV advertising, Web design and development, online video advertising, infographic development, email marketing, content marketing, inbound marketing, lead generation, social media marketing, and SEO. For the latest trends in advertising and branding, contact MDG today at 561-338-7797 or visit www.mdgsolutions.com.