LinkedIn Search Gets Simply Smarter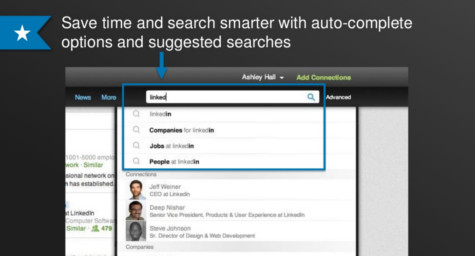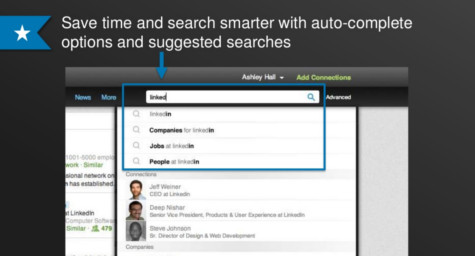 LinkedIn is a favorite social media network for professionals in virtually every industry. The online platform helps millions of professionals connect with business contacts, find job opportunities, discover industry events, and stay in touch with associates every day. LinkedIn's search feature is an advanced tool that has been continually updated to provide the most recent and relevant results based on a user's professional identity, personal network, and the particular ways that the user's contacts prefer to engage with each other. Now, LinkedIn's search functionality has been updated once again to be even smarter and more streamlined than before. The LinkedIn Blog described the features of its new search tool to explain why the social media network is better for business than ever.
First of all, LinkedIn has consolidated the search experience so users receive a comprehensive list of results including the all of the people, companies, groups, and jobs relevant to the search. This is a much more efficient and effective search process than the prior procedure which required a separate search to find results in each category.
Another new feature is "auto-complete," which expedites searches by providing options for search terms the user is submitting. The tool shows its intelligence over time by becoming acquainted with terms the user frequently searches, to automatically predict search terms with greater accuracy.
A convenient feature is "suggested searches," which displays additional search queries for people or jobs related to the term being searched. It also provides a preview of top-ranked results to make finding the desired result fast and easy.
LinkedIn is now equipped with a smarter query intent algorithm that actually allows the network to "learn" the user's search patterns and apply this knowledge toward producing the most relevant results in the future.
The network has always featured an "advanced search" option, but the tool has received a brand-new look and more sophisticated filters to deepen the search with ease.
Finally, new "automated alerts" are a welcome timesaver that actually save the user's previous search results and notify them when their results have changed.
Overall, LinkedIn's new and improved search delivers a more customized, convenient, and comprehensive search experience. It's much smarter and simpler than ever before with a newfound emphasis on more personalized results. LinkedIn's updated search began its rollout in late March and will be available to all its members in the next few weeks.
To integrate search and social media into your digital marketing strategy, contact MDG.
MDG is a full-service advertising agency and one of Florida's top digital marketing companies. With offices in Boca Raton, FL and New York, NY, MDG specializes in developing integrated 360° marketing solutions that give clients a competitive advantage. Our core capabilities include branding, logo design, media planning and buying, TV and radio, print advertising, digital marketing, mobile marketing, email marketing, website design and development, content marketing, social media marketing, and search engine optimization (SEO). To stay on top of the latest trends in social media and search marketing, contact MDG.
Read more at LinkedIn.com.