LinkedIn Works Overtime to Help User's Conquer Life Outside the Office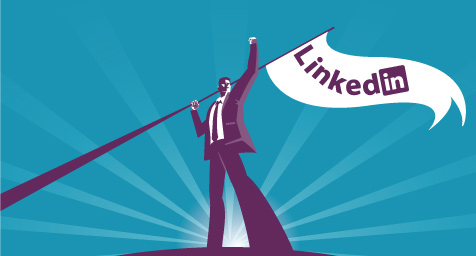 LinkedIn has long been known as the social media site for the workday world. Now the site is staking a claim on professionals after hours. According to a recent report from Wired, the company hopes to capture a greater share of the time its users spend checking their mobile devices—typically up until 9 p.m. each evening.
To accomplish this goal, LinkedIn has added a suite of five new apps in recent months. In addition, it's developing features users will want to access from home, such as a new job-hunting section. These enhancements are part of a strategy designed to build on LinkedIn's current base of a quarter of a billion users.
According to chief executive Jeff Weiner, the company is on a "path to 600 million knowledge workers and 3 billion-plus people in the global workforce." LinkedIn claims to have users on every continent, including Antarctica. Weiner hopes to build on LinkedIn's image as the social media network that catches people at their most engaged. He says, "The only thing standing in the way of this vision is scale."
Weiner's vision of the way to build scale is through mobile, hence the new series of apps designed for mobile users. The latest to be unveiled, LinkedIn Intro, claims to process all of a user's email, adding a mini LinkedIn profile to every message. The app is designed to integrate seamlessly with the iPhone's own built-in mail app. Other recent additions include news sharing and contacts apps, as well as an app specifically for use by recruiters.
Armed with research showing that people are on their smartphones and tablets after hours anyway, LinkedIn VP Joff Redfern plans to be there for members 16 hours a day, rather than just the eight or so they spend in the office. Perhaps most telling of the company's big plans for the future is the source of their inspiration. Props at a recent press conference included a giant poster of Apple co-founder Steve Jobs. LinkedIn user experience chief Steve Johnson claims, "The entire team as a whole, we always refer to Steve. If we were working with Steve, what are the types of things he would push us on?"
Although the company currently has only one-fifth as many users as Facebook, it has the potential to surpass Facebook in value. After all, LinkedIn focuses on how people make their money. If the company's executives are right, users will put their focus where their money is—making LinkedIn a force to be reckoned with in an evolving social media landscape.
Keep up with what's current in social media today. Contact MDG today at 561-338-7797 or visit www.mdgsolutions.com.
MDG is a full-service advertising agency and one of Florida's top creative firms. With offices in Boca Raton, FL and New York, NY, MDG's core capabilities include award-winning ads, branding, logo design, digital marketing, mobile marketing, email marketing, media planning and buying, TV and radio, outdoor, newspaper, video marketing, Web design and development, content marketing, social media marketing, and SEO. To stay on top of the latest trends in creative advertising, contact MDG today at 561-338-7797. To learn more about how companies and LinkedIn are on the same page, take a look at this interesting infographic, "3 Million LinkedIn Company Pages and Counting."