Location-Based Marketing: What's In It For Me?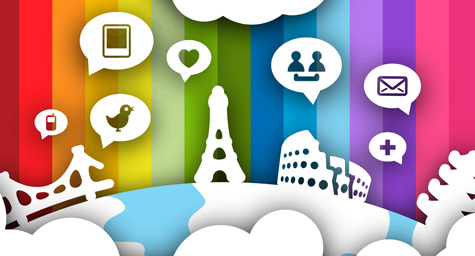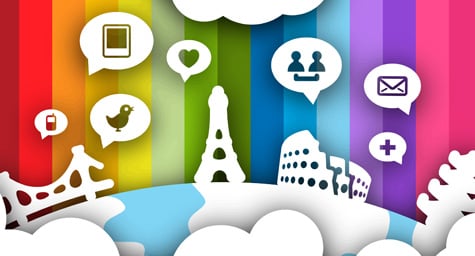 While there is no formal definition for location-based marketing, there is widespread agreement that the social media channel is rapidly gaining popularity and becoming the latest consumer-interaction phenomenon. On David Armano's Logic + Emotion blog, Mike Schneider and Aaron Strout, co-authors of Location-Based Marketing For Dummies, recently explained the facts and the future of location-based marketing.
Location-based marketing is commonly considered to be the act of engaging audiences through social media services such as Yelp, foursquare and Gowalla by enabling them to use their smartphones to "check in" to physical businesses, which often reward these visits with special discounts, experiences, and recognition. The goal of these marketing efforts is to drive word-of-mouth marketing, increase customer referrals, and build loyalty.
It's important for marketers and business owners to provide "check in" incentives that offer enough value to make customers want to visit and share their personal data with the business, as well as with friends and followers on their social networks, like Facebook, Twitter, and Google +.
For a business that wants to get started with location-based marketing, Mr. Schneider and Mr. Strout advise first setting your goals—whether it's to increase sales, traffic, engagement, or loyalty—then consider how your success could be measured. Next, "claim" your business location and choose one or two location-based services to use, based on which services are best for your business and customers. After that, get to know your key influencers and create worthwhile incentives that encourage "check ins." Of course, you'll want to continually measure and optimize your results. Moving forward, promote your "check in" rewards through signs, newsletters, and online. Remember that your staff needs to be well-versed on your location-based marketing offers and must always honor the incentives with a smile.
The future of location-based marketing will take the concept beyond tech-savvy early adopters and integrate it into the behavior of mainstream consumers. New technology is focusing on passive check ins, such as sound-wave emitters that can track people to specific aisles of a store and test whether targeted offers influence their buying behavior. Another area to watch is recommendation engines, which collect consumer recommendations into a database to offer suggestion to others. Finally, new location services will discreetly track consumers at point-of-sale for the purpose of building cross-merchant loyalty programs.
There's no denying that location-based marketing is revolutionizing the way that businesses attract and appeal to consumers, while making both parties feel like they're benefiting from the transaction. With the tremendous momentum driving these location-focused services into the mainstream marketplace of tomorrow, these "check ins" are definitely worth checking out.
MDG, a full-service Florida advertising agency with offices in Boca Raton and New York, NY, specializes in developing targeted Internet marketing solutions, exceptional creative executions and solid branding and media buying strategies that give clients a competitive advantage. Our core capabilities include print advertising, branding, logo design, creative, digital marketing, media planning and buying, TV and radio advertising, customer relationship management, inbound marketing programs, public relations, Web design and development, email marketing, social media marketing and SEO. View MDG's creative marketing portfolio.