Looks Like a 30% Boost in Brand Interaction on Facebook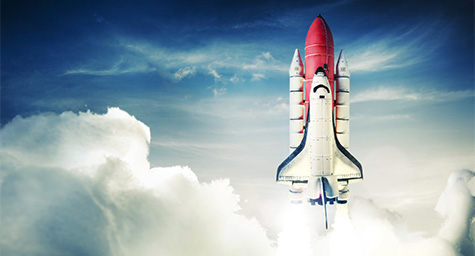 Facebook has become an even friendlier place for brands with a 30% increase in brand page interactions among Facebook users since January. These interactions including likes, shares, and comments serve as a good guide to a brand's engagement with its audience. This social media statistic from Socialbakers was based on an analysis of 3 million brand pages on Facebook, but it's only one of many recent reports revealing how Facebook is benefiting brands by bettering their reach and relevance with their audience. MediaPost.com featured additional findings to show how Facebook is helping brands bond with fans.
And according to recent research from Forrester on the social media habits of teens between 12 and 17, Facebook remained young users' favorite social network by far. A whopping 78% of these teens used Facebook, with almost half of them using the social media site more than they did last year and 28% on it all of the time.
Forrester also forecast that Facebook usage rates would continue to rise because of ever-expanding mobile penetration and ever-increasing activity from younger users.
Another positive prediction revolved around revenue. Social media ad revenues are expected to grow from $5.1 billion in 2013 to $15 billion in 2018. This would represent a compound annual growth rate (CAGR) of 24%, according to BIA/Kelsey.
And in regard to reach, Sharabee social analytics firm found an 11% rise in total organic reach among 150 brands on Facebook from Q4 2013 to Q1 2014.
Ironically, all of these findings completely contradict some other reports that suggested that brands and media companies saw a decrease in their organic reach rates on the social media network. Those reports overly focused on post-level reach, which did experience a decline during the quarter, but did not consider the resulting increase in engagement rates, which happened to soar 65% over the quarter.
With so many recent reports revealing how Facebook is good for brands, it looks like the social media site offers worthwhile ways for brands to better their business.
Add Facebook to your social media marketing strategy to help boost your brand. Contact MDG.
MDG is a full-service advertising agency and one of Florida's top creative branding firms. With offices in Boca Raton and New York City, MDG's core capabilities include branding, logo design, print advertising, digital marketing, mobile marketing, email marketing, media planning and buying, TV and radio, outdoor advertising, newspaper, video marketing, Web design and development, content marketing, mobile marketing, social media marketing, and SEO. To discover the latest trends in branding and advertising, contact MDG.