Lower Hospital Death Rates Linked to Facebook "Likes"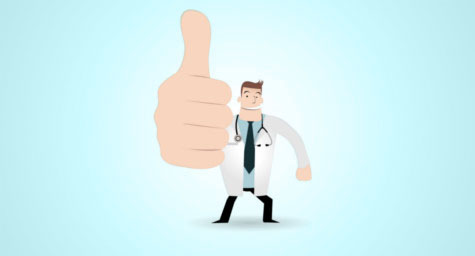 Hospitals with a higher number of Facebook "likes" appear to have lower death rates. This is the surprising finding from a recent study published by the American Journal of Medical Quality. The survey analyzed 40 hospital Facebook pages within a 25-mile radius of New York City, focusing on the relationship between 30-day mortality rates and the number of Facebook likes, as well as the correlation between likes and patient recommendations. MediaPost.com revealed the results of the social media survey.
The findings indicated a substantial positive relationship between patient recommendations and Facebook likes, along with a significant negative connection between 30-day mortality rates and Facebook likes. Overall, a higher number of Facebook likes were tied to lower patient mortality rates.
In addition, hospitals with more Facebook likes had more frequent and personal social media engagement. This engagement included posts and responses by hospital administrators, as well as posts by community members. This correlation indicated that more socially active hospitals with a greater social media presence delivered a much more positive hospital experience to patients.
The takeaway was that hospitals participating in social media had a lot to gain and their involvement can literally have life-changing results.
To add the power of social media to your healthcare marketing, contact MDG.
MDG, a full-service advertising agency with offices in Boca Raton and New York, NY, is one of Florida's top healthcare marketing companies, whose clients include Dental Care Alliance, MDVIP, Max Planck Florida Institute, and HCA East Florida. Our 360° approach uses just the right mix of traditional and digital marketing to reach your advertising goals. While some industries may fare better in print and others online, we strive to create a balanced approach, where traditional, digital, and social media marketing efforts support each other and your message is tailored to the medium. To learn more about the latest trends in healthcare marketing and advertising, contact MDG.
Read more at MediaPost.