Luxury Brands Double Up with Town & Country Print Advertising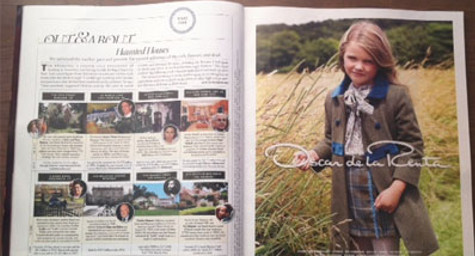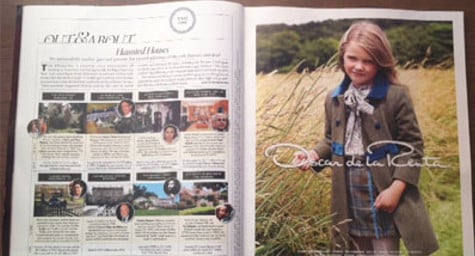 Print advertising remains one of the most effective channels for luxury marketing, as evidenced by the recent dual ad placements for numerous upscale brands in the October and fall/winter wedding issues of Town & Country magazine. These high-end advertisers include Cartier, Oscar de la Renta, and Harry Winston, among others. This major increase in ad placement is a strong indicator that print advertising will continue to serve as the lucrative and vital foundation of luxury marketing. LuxuryDaily.com reported on why niche magazines like Town & Country continue to capture luxury brands and captivate affluent audiences with creative print advertising.
"Town & Country is a great vehicle for reaching classically-minded, truly affluent consumers," said Matt Egan, strategy director at Siegel+Gale, New York. The magazine's readership of tastemakers has the ability to influence their cliques and ultimately drive luxury marketing trends of today and tomorrow. "While digital and social media are effective sales accelerators, luxury brand managers will continue to rely on print media to build and maintain a high-end image."
The challenging economy over the past few years presented ongoing problems for luxury brands. Now that industry analysts are finally forecasting economic improvement, many of these upscale brands have started spending on print advertising again in order to ensure their presence and gain a competitive advantage as consumers start spending again.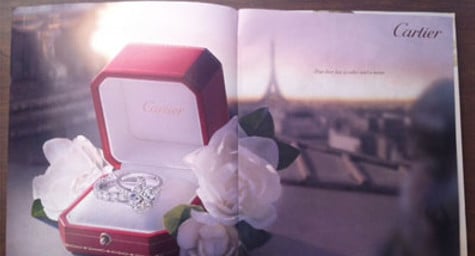 Long-standing luxury marketing leaders like Saks Fifth Avenue, Cartier, and Harry Winston are taking advantage of this strong shopping momentum with print advertising placements in both seasonal issues of Town & Country. Additional advertisers include Rolex, Carolina Herrera, Bulgari, and Ralph Lauren. More than merely placing single-page ads, they have developed large-scale creative executions including double-spread ads in prime placements and individual booklets highlighting their entire collection.
These luxury brands realize that upscale magazines allow them to reach and connect with their target audiences through print advertising, in an enjoyable way that is completely relevant to their lifestyles. The popularity of these niche periodicals among both luxury brands and marketers has led to an increase in similar publications that are specialized for various affluent interests and markets. These magazines focus on luxury travel, fashion, beauty, home décor, personal wellness, and more. As a result, developing effective print advertising campaigns has become essential to creating lasting brand value in the luxury marketing arena.
"From a business point of view, magazines offer a cost-effective way to reach niche luxury audiences, as opposed to the mass audiences available on network and cable TV," explained Mr. Egan. "Luxury remains an image-obsessed category, and nothing builds iconic stature like compelling and memorable image in a glossy magazine."
To leverage the power of creative print advertising in your luxury marketing strategy, contact MDG.

MDG, a full-service Florida advertising firm with offices in Boca Raton and New York, NY, specializes in developing targeted Internet marketing solutions, exceptional creative executions and solid branding and media buying strategies that give luxury brands a competitive advantage. Our core capabilities include branding, logo design, creative, online advertising, print advertising, media planning and buying, TV and radio, public relations, Web design and development, email marketing, social media marketing and SEO.
At MDG , our 360° marketing approach uses just the right mix of traditional and online media to reach your marketing goals. While some industries may fare better in print and others online, we strive to create a balanced approach where digital and traditional marketing efforts support each other and your marketing message is tailored to the medium. To stay on top of the latest print advertising trends in luxury marketing, contact MDG.
Read more at Luxurydaily.com.