Luxury Marketing: Top 8 Luxury Travel and Marketing Trends for 2012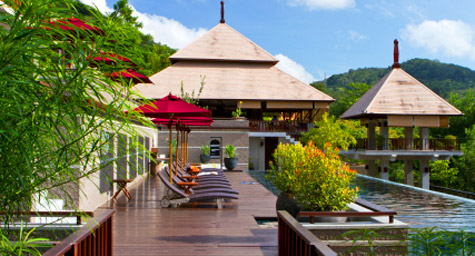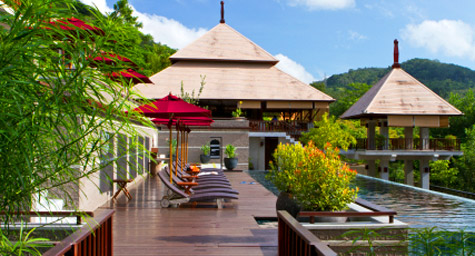 In 2012, the luxury consumer is looking to be entertained, engaged, and to experience exciting new things. To help marketers appeal to this discriminating clientele, KWE Partners compiled a list of leading trends in the luxury lifestyle and travel market for 2012.
1. A New Luxury Language – While terms such as "authentic," "heirloom," and "artisanal" defined 2011, the new year will bring new terminology that will resonate with luxury consumers. These new words will include "rare" and "precious," which are more evocative and provide more precise descriptions of their offerings. If possible, marketers should try to tell their brand story with images and avoid flowery adjectives altogether.
2. Value via Fun – Value became an essential status symbol in 2011, and that quest for a good deal will continue in 2012 but with the purpose of amusement, in addition to savings. Savvy marketers will design promotions around games and searches that will entertain affluents on their hunt for value. These "gamification" strategies will be among the top trends in world travel.
3. Content Marketing Strategy – Rather than just promoting products and services, marketers will need to develop well-defined strategies that deliver consistent content through engaging information and valuable rewards. Ideas include providing insider access to special content, planning exclusive online events, asking for feedback through posts and comments, and creating rewards for social media participation.
4. Catering to Micro-Niche Lifestyle Segments – In 2012, hotels and travel venues will want to distinguish their offerings by providing specialized experiences to more targeted markets. This will create the impression of value and "something new" for consumers to discover and enjoy. This strategy of creating unique experiences for special-interest groups will also enable the re-emergence of traditional retail shopping because it will offer unique experiences that consumers can't get online.
5. Flexibility is Key – Luxury brands will need to be more adaptable to consumers' specialized needs and redefine their offerings to suit their current interests. Promotions and products should continually evolve with the market's desires, as well as partner with complementary companies that can enhance their particular brand experiences.
6. More Integrated Marketing – 2012 will bring the blurring of marketing functions as social media, public relations, advertising, and e-commerce are combined to create entirely new offerings and new jobs to manage these communal strategies. Companies will need to hire marketing people who are versatile enough to perform numerous tasks, including blog writing, social media management, and integrated strategy development .
7. The Rise of Renting – Luxury consumers want all of the pleasure with less of the financial commitment, so 2012 will see new opportunities for consumers to rent and share everything from vacation homes to fashion and cars. While the practice of timeshares isn't new, this concept will evolve to become more customized to consumers' specialized interests.
8. Small Luxuries for Less – Indulgence can be expensive, yet luxury consumers still want to be pampered but now for a lower price. The result is luxury brands offering mini-indulgences that provide a condensed version of full-scale luxury. Some examples include upscale hotels offering rooms by the hour or day, as well as high-end spas featuring a variety of reduced treatments, and airlines creating special "VIP value packages" that deliver first-class service at an affordable price.
As you can see, 2012 holds many exciting changes for the luxury lifestyle and travel industry. Marketers must develop strategies that will meet these new consumer expectations and provide experiences that will keep consumers engaged.
To learn the latest strategies for marketing your luxury travel brand, contact MDG.
MDG, a full-service Florida advertising agency with offices in Boca Raton and New York, NY, specializes in developing targeted Internet marketing solutions, exceptional creative executions and solid branding and media buying strategies that give luxury brands a competitive advantage. Our core capabilities include print advertising, branding, logo design, creative, digital marketing, media planning and buying, TV and radio advertising, customer relationship management, inbound marketing programs, public relations, Web design and development, email marketing, social media marketing and SEO. View MDG's creative marketing portfolio.
View MDG's Infographic Luxury Brands' Love-Hate Relationship with Digital Marketing