Madison Avenue's Forecast For 2011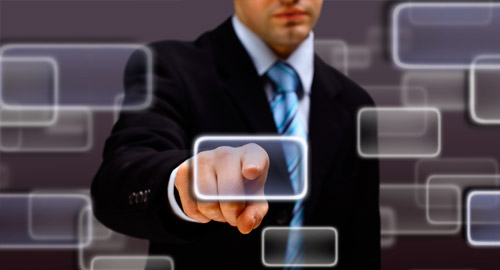 Nobody knows what's new and what's next like the marketing minds on Madison Avenue. The Wall Street Journal recently reported the innovations and ideas that advertising executives are predicting for 2011. From more interactive marketing to a return to retro favorites, discover why advertising looks more engaging than ever.
Virtually Vibrant Demos – Consumers will be able to touch, try and interact with new products through technology that creates a virtual experience. Automobile companies have already given taken this technology for a spin by offering online visitors virtual test-drives.
Maxed-Out Mobile Ads – Watch for mobile ads to move beyond basic images and text and breakthrough all boundaries, with the major trend built around the ability to directly purchase products from within ads.
Apps On TV
There really is an app for everything and consumers can expect to see branded apps show up on their TVs as marketers channel the potential of new cable boxes, game systems and GoogleTV.
Brands Find Their Fit
Fitness activities will increasingly appeal to brands looking for a sponsorship to lead to a relationship.
Revisit The '80s
Watch for '80s actors to return as consumers nostalgically aim to reclaim their youth and recapture the confidence of the Reagan era.
Jingles Play Our Tune
Remember jingles, those catchy songs popular in commercials for decades? These happy tunes are a major trend that will hopefully inspire happier times.
Honesty Is The Policy
Companies will be more open and truthful about their products in 2011 in an attempt to create deeper relationships with their increasingly-vocal consumers.
Legislation Nation
Major legislation is expected to befall the ad industry as tougher rules on Internet privacy and food advertising directed toward children lead the government to lay down the law.
Longer-Lasting Ads
The shorter ads of recent years will soon be replaced by longer ones, thanks to the development of new technologies that will let viewers engage with brands similar to the way they do with their favorite television shows.
It looks like Madison Avenue will make 2011 a year to watch.
Connect with MDG on Facebook and Twitter
MDG, a full-service Florida advertising agency, with offices in Boca Raton and New York, NY, specializes in developing targeted, Internet marketing solutions, exceptional creative advertising executions and solid branding and media buying strategies that give clients a competitive advantage. To view all MDG corporate identity projects, collateral design, signage, TV and Web design, click here.