Making the Most of a New Media Budget in Hospitality Marketing, Part 3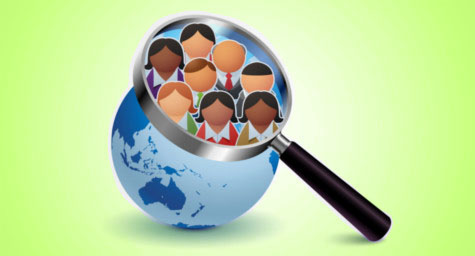 While it's not always easy for hospitality marketing strategists to stay up-to-date on the latest communications platforms and technological trends in the online media arena, there's no denying the marketing value of mixing owned, paid, and earned media. Fortunately, there are strategies for selecting the best digital channels and integrating them wisely into a creative media advertising plan that will reach your target travel consumers on any and all digital devices, platforms, and channels. To help hospitality marketing professionals with the daunting task of managing and monitoring their various online media pursuits, MediaPost.com produced an insightful three-part series. The first part provided solutions for reaching specialized markets, while the second focused on leveraging online media to connect with these travel audiences. Now, the third and final part concentrates on ways to determine the overall success of the travel brand's digital initiatives. Digital marketing strategist, Jessica Columbo, served as the source of the following recommendations for evaluating your online media.
First, Ms. Columbo advised selecting only one or two metrics to assess success. This makes it easier to create a story that describes the brand's path to performance. Next, she explained that the key to quantifying online media is identifying which digital marketing strategies achieved the best results and then optimizing them further to enhance their outcome for future initiatives.
While many marketers believe that reach is the main metric of success, Ms. Columbo suggested that response was a more accurate gauge of a hospitality marketing campaign's performance. Carefully analyzing the number of people who clicked on branded content and subsequently shared it with others can clearly show the kinds of messages that resonated best with the targeted travel audience, and may also indicate new hospitality trends. This insight can be used to wisely determine the direction of later content and campaigns.
She also revealed that accurate metrics were based on replicability and transparency. She explained that the only way to achieve completely legitimate results was when the same outcomes could be achieved repeatedly and when there was complete honesty regarding the variables that were measured.
Finally, Ms. Columbo emphasized the need to repeatedly analyze and optimize your hotel's most successful digital marketing strategies. In addition to helping hospitality marketers keep their fingers on the pulse of the latest digital developments and any new hotel marketing trends, this ongoing evaluation allows travel brands to keep fine-tuning their efforts in order to meet the ever-changing needs, desires, and expectations of their targeted travelers.
To learn more about the latest hotel marketing trends, contact MDG.
MDG, a full-service advertising agency with offices in Boca Raton and New York, NY, is one of Florida's top integrated marketing agencies. Our 360° approach uses just the right mix of traditional and online media to reach your hospitality advertising goals. While some industries may fare better in print and others online, we strive to create a balanced approach, where traditional and digital marketing efforts support each other and your message is tailored to the medium. To stay on top of new hospitality trends and the latest in creative media advertising, contact MDG.
Read more at Mediapost.com.