Making the Most of Your New Media Budget, Part 1 | Hospitality Marketing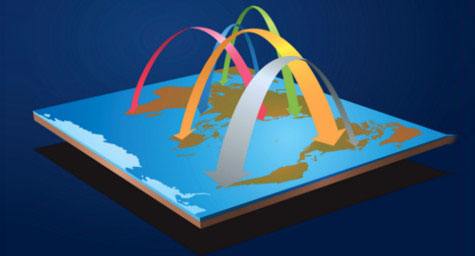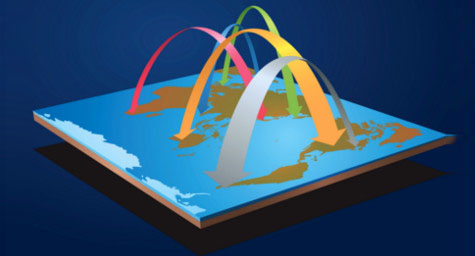 Many hospitality marketers believe that they their target audience includes everyone and subsequently try to develop a single media plan to reach every demographic with every interest from everywhere in the world. While most travel destinations welcome a vast and varied clientele, a one-size-fits-all media plan is not going to entice all of the people, all of the time. The cost of such a global and all-inclusive marketing campaign is also too high and delivers results too low for travel brands to continue for long. Ultimately, it is more effective and efficient for marketers to focus on one or two market niches than to market to a large-scale audience. This tighter targeting drives more word-of-mouth, as well as offers greater story-sharing opportunities and creates deeper bonds with the guests most likely to visit. It also enables markets to develop a media strategy with enough frequency to make a lasting impression. To help hospitality marketers develop a results-oriented media plan for the coming year, MediaPost.com recently produced an informative three-part series. This first section focuses on targeting and offers valuable advice on determining the right people to pursue, the proper goals to achieve, and the best message to market in order to attract the appropriate audience. These targeting tactics and tips are featured in the following eight steps.
1. Talk with Tourism Partners to Assess Current and Potential Visitors – Working with other tourism resources can provide an accurate picture of previous guests and their reasons for visiting, along with insight on the people not visiting. This free data can identify both people who have traveled to the destination over the last year and potential guests interested in visiting, which can be extremely useful in the development of future recruitment efforts.
2. Gather Guest Information from Hotels – Find all kinds of demographic and personal information on guests by going through a hotel's registration data, guest book information, website metrics, Facebook analytics, and newsletter lists. Identify the largest groups of guests to distinguish the leading demographic and geographic target markets for the coming year.
3. Determine the Content Guests Crave – Analyze website traffic, social media forums, and email click-through data to determine the content that interests, engages, and influences visitors. This can show their reasons for traveling to a particular destination or resort, as well as the kind of content to develop in order to appeal to both prior and prospective guests.
4. Figure Out Who's Missing Out – Just as important as knowing why travelers visit a certain destination is understanding why others do not. Review all available data to discover the demographic and geographic markets that are not visiting.
5. Assess Why These Audiences Are Not Visiting – Research may be required to understand why certain people are not interested in a destination. If this data is difficult to find, it may be wise to conduct a survey with a media outfit favored by non-visitors to gain an understanding of their perceptions about the destination or hotel. Of course, including an incentive like a giveaway or a getaway will ensure a higher response rate.
6. Select a Single Goal for the Next Year – Choosing only one objective enables tighter targeting and a more focused media plan for hospitality marketing. Whether the goal is attracting new audiences, prompting repeat visits or strengthening guest relationships, picking one particular goal can help target a media plan for better success.
7. Assess the Advantages of the Destination – Make a list of everything enticing, engaging, and exciting about the destination or hotel. This can help focus your hospitality marketing message on the biggest benefits of the experience.
8. Create the Right Offer for the Target Audience – Armed with all of this information and insight, now it is possible to craft the message most appealing to the target audience. Develop a variety of concepts and content to test on Facebook and through Google ads. Review the results of these tests to optimize the message and then roll out the final version across all media channels and content.
It doesn't have to be difficult to determine the right target market, objectives, and marketing message for a hospitality brand. In fact, gaining this insight is the first step in developing a 2013 media plan that makes an impact and leaves an impression.
To learn more about the latest trends in hospitality marketing and media planning, contact MDG.
At MDG, our 360° marketing approach uses just the right mix of traditional and online media to reach your hospitality marketing goals. While some industries may fare better in print and others online, we strive to create a balanced approach where digital and traditional advertising efforts support each other and your marketing message is tailored to the medium. To stay on top of the latest trends in hospitality marketing and media that will make an impact for your brand, contact MDG.
Read more at MediaPost.