Making TV More Social for Multi-Tasking Millennials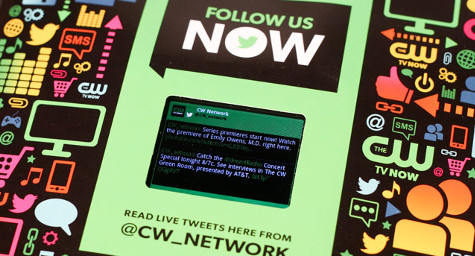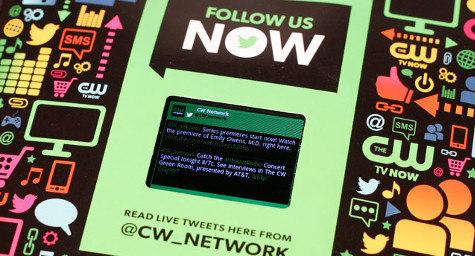 Millennials are redefining the television industry with both their preference for new media as a means for watching TV content and their penchant for multi-tasking on digital devices while interacting with their particular programs. This young generation of 18-to-24-year-olds is much more inclined than others to stream shows on computers and mobile devices, as well as watch TV alone. Some media analysts attribute this trend to the explosive popularity of mobile devices such as smartphones and tablets, while others ascribe this behavior to the fact that Millennials were born and raised in the age of the Internet. Regardless of the cause, the effect has been felt by the television industry and led networks and tech companies to develop innovative ways to make content more digital, available, and sharable. MediaPost.com reported on how the viewing habits of Gen Y are channeling the direction of TV today.
1. The Rise of Multiple Screens – While Nielsen research reveals that TV viewership has been declining overall, this only indicates that watching on traditional televisions is down. In fact, Millennials have been leading the trend toward watching TV shows on alternative screens. Traditional television screens remain the most popular place for viewing by Millennials, but digital devices now present other ways to access programming. These handheld devices have also sparked a wave of simultaneous viewing on multiple media screens in a concept called "the second screen." Research supports this trend by showing that almost 90 percent of Millennials access the Internet on their computers while viewing programs on a traditional TV set.
This may seem like television as an industry is more popular than ever, but analysts are concerned that the "second screen" is rapidly becoming the first choice. Millennials like that digital devices allow them to pursue multiple tasks at once, including watching TV shows at any time and any place. Fortunately, TV networks are responding to this demand by creating apps and other interactive resources that let them watch TV while playing games or accessing social networks on their digital devices.
2. The Move Toward Digital Marketing in New Media – Social media has become the norm, especially among Millennials whose digital networks have an extremely strong influence over their preferences and behaviors. As a result, marketers are recognizing the need to build online buzz for both current and new programming to gain their viewership. Some networks have started previewing TV pilots online in an effort to attract positive word-of-mouth and turn audiences into social brand promoters. The fact that Millennials also spend an enormous amount of time online has redirected a significant sum of TV advertising into digital channels, Web-centric promotions and social media marketing. By establishing an online presence and developing innovative advertising, marketers have more opportunities to interact with Millennials and a greater chance of engaging them.
Millennials are also inclined to have low attention spans and a need for ongoing visual stimulation to hold their attention. This has led networks to create Web-based series tied to the original TV shows to maintain their interest, increase engagement, and build buzz during the off-season. They are also developing tie-ins on social media networks like Facebook and Twitter to spark fan interaction and generate online followings among viewers' social media circles.
3. The Shift Toward Social Viewing – Millennials incorporate social media into so much of their lives that it's no surprise that these networks are also part of their TV-watching habits. Now, more and more social viewing apps are being created to cater to this young generation's ever-evolving social needs. Some of the latest app features include video clips, search tools, social forums, and "check ins." These social media-centric apps encourage Millennials to discuss their favorite TV shows with fellow fans and access their exclusive show information, which generates the organic online buzz that networks and marketers crave. It also gives marketers important insight into what viewers are saying and sharing about their shows. These comments have a huge influence on networks, writers, and producers and can ultimately determine the direction of the show.
Millennials are clearly changing the direction, definition, and demand for TV as we know it. Fortunately, everyone from networks to marketers is paying attention and transforming TV into a media experience for the digital age.
To learn more about the latest trends in marketing to millennials, contact MDG today at 561-338-7797, or visit www.mdgsolutions.com.
MDG, a full-service traditional and digital marketing agency with offices in Boca Raton, FL and New York, NY, specializes in developing targeted Internet marketing solutions, exceptional creative executions and solid branding and media buying strategies that give clients a competitive advantage. Our core capabilities include branding, logo design, creative, digital marketing, print advertising, mobile marketing, media planning and buying, TV and radio, online video, website design and development, content marketing, social media marketing, and search engine optimization (SEO).
Read more at MediaPost.com.