Making Your Website ADA Compliant: What Businesses Need to Know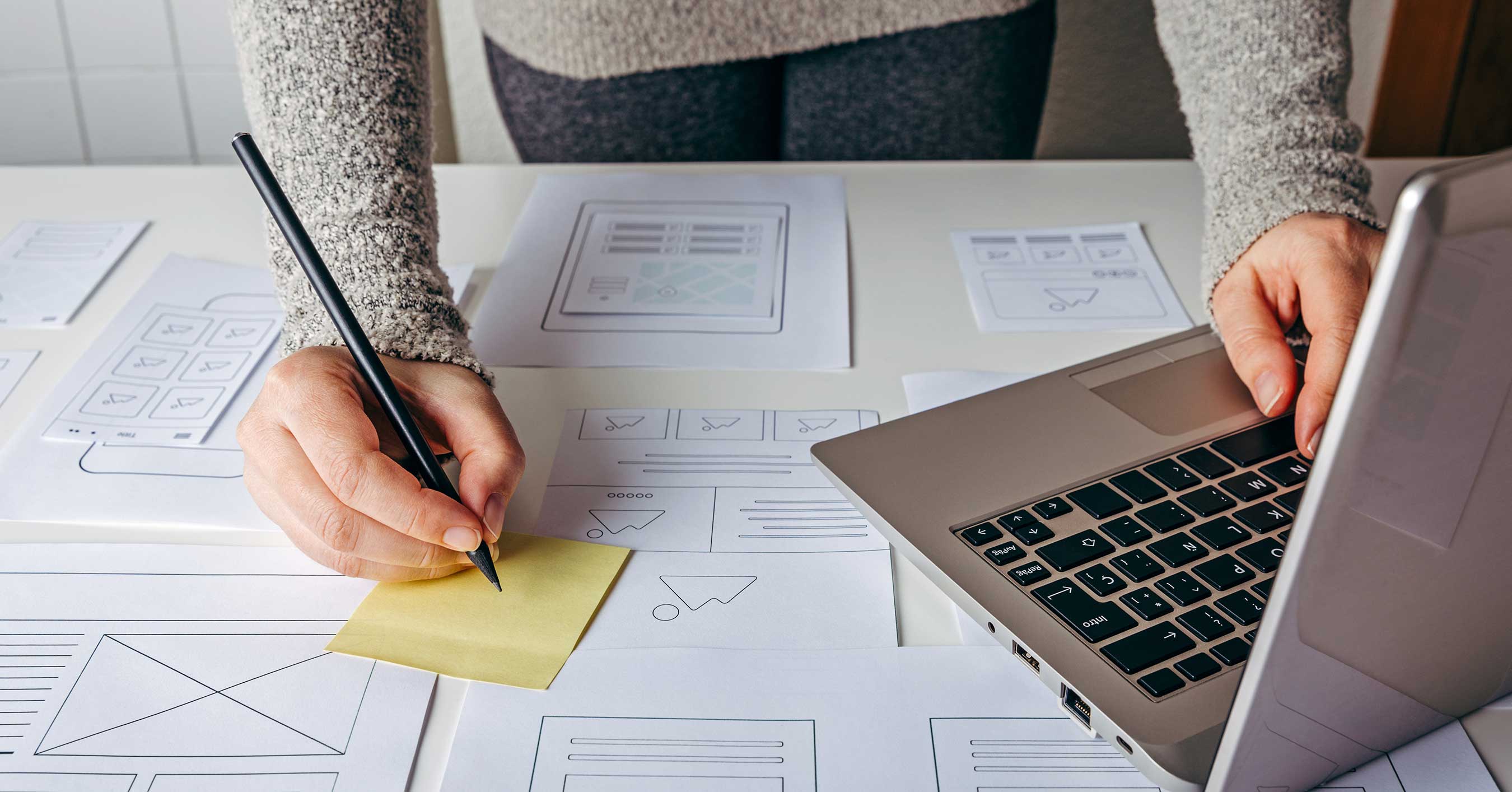 Many businesses fail to take a key thing into account when developing and maintaining their websites: accessibility.
Specifically, they don't consider whether their sites meet the requirements of the Americans with Disabilities Act (ADA).
While accessibility challenges aren't new—websites have long been difficult to use for those with certain disabilities—a number of recent court cases have pushed the issue into the limelight and highlighted its importance.
Why is accessibility so critical? What's going on with the recent legal actions? How can you make your website ADA compliant?
Here's what businesses need to know:
What is the ADA? What does it have to do with websites? What's up with the lawsuits?
The Americans with Disabilities Act (ADA) was passed by the US Congress in 1990, with the goal of prohibiting discrimination against individuals with disabilities in all areas of public life, including public and private places that are open to the general public.
Although business websites weren't explicitly mentioned (the law was written in 1990, after all), over time, there's been increasing debate about whether they qualify as "places of public accommodation" under Title III of the act. For example, a blind patron alleged that Dunkin' Donuts wasn't in compliance with the ADA because its site wasn't compatible with screen-reading software, and a similar suit was brought against the Domino's pizza chain.
In October of this year, the Supreme Court handed a defeat to Domino's by declining to revisit a lower court's ruling, sparking a flurry of media coverage and raising concerns with businesses about whether their sites need to be ADA compliant.
What exactly will come of all this remains unclear since there's still ongoing legal maneuvering. However, the cases underscore that the ADA does extend to the digital realm to some extent. This means that ADA compliance is something businesses need to focus on to improve the accessibility of their websites.
What does ADA compliant mean? How can a website be made accessible?
Defining exactly what makes a site ADA compliant is tricky for two reasons. First, the law doesn't explicitly address the issue; and second, it's uncertain what the consequences of the recent lawsuits will be.
The courts have often referenced this set of web content accessibility guidelines when defining compliance, so looking at those is a good starting point when trying to understand what might be necessary.
Moving beyond the legal definition, accessibility broadly means thinking about whether individuals with disabilities—such as those who are visually impaired or hearing impaired—can easily navigate your website and engage with its content.
Ensuring accessibility often entails making changes, both big and small. While there are too many to list here, some things we commonly recommend when working with clients include:
Adding alt tags, headings, and titles throughout the site
Creating an easy-to-understand site structure and navigation
Including transcripts and/or subtitles for video and audio content
Making it possible to increase the text size without a loss in usability
Checking to see if the site can be navigated using only a keyboard
Avoiding using color alone to differentiate navigation and information
Catering to screen-reader programs by identifying the site's language
What's important to note is that many of these changes enhance accessibility and also improve the website in other ways. For example, alt tags and structure help with search engine optimization, transcripts and subtitles benefit those who browse the web with their sound off, and strong navigation boosts engagement across the board.
Learn more about the latest trends in mobile marketing. Contact MDG today at 561-338-7797.
MDG, a full-service advertising agency with offices in Boca Raton and Brooklyn, NY, is one of Florida's top branding and multilocation marketing firms. MDG's capabilities include branding, logo design, creative, print advertising, direct mail marketing, media buying and planning, radio and TV advertising, outdoor, newspaper, digital marketing, website design and development, online video advertising, infographic development, email marketing, video marketing, mobile marketing, content marketing, social media marketing, paid search marketing, and SEO. To learn about the latest trends in advertising and branding, contact MDG today at 561-338-7797.