Mark Zuckerberg Tells Potential Shareholders That Facebook Is On A Social Mission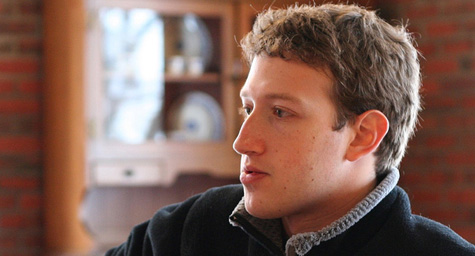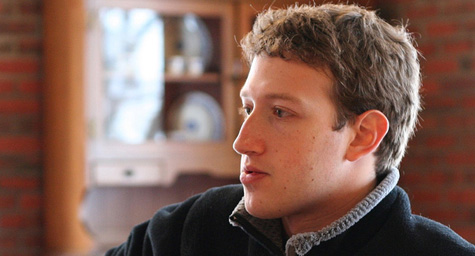 As the world learns about the financial details of Facebook's anticipated IPO, Mark Zuckerberg offered a look at the social network's mission and motivations in a personal letter to potential shareholders. Mashable.com reported on the details of this noteworthy note.
The letter painted Facebook as a philanthropic company driven by a desire to promote communication, give people a voice and bring us all closer together. Mr. Zuckerberg wrote that Facebook "was built to accomplish a social mission — to make the world more open and connected."
The letter went on to state how Facebook aspires to develop the services that empower people to share and help them transform our society for a better tomorrow. It explained how Facebook's overall goal is to strengthen how people relate to each other, beginning with the relationship between two people. The letter then expressed how Facebook is developing the tools that build and strengthen these relationships by extending our ability to connect and share.
Mr. Zuckerberg wrote that by facilitating such sharing, Facebook is striving to create a more open culture that offers people exposure to many diverse perspectives as they connect and share with a variety of people. It is through these connections that Facebook hopes to redefine and rewire the way that people spread and obtain information by giving them control over their communications.
Beyond personal relationships, the letter stated that Facebook hopes to improve how people connect with business and the economy. The principle of sharing remains the same, yet Facebook allows people to get opinions about products and services from those they trust. Sharing such information makes it simpler to find the best brands and ultimately improve our quality of life.
The letter also addresses the issue of transparency and Facebook's role in encouraging honest communication among people with businesses, social organizations and governments. By building the tools that allow people to be heard by these major institutions, Facebook believes these voices will result in higher-quality products, greater responsiveness and the emergence of socially oriented services to tackle the problems we face. Basically, making the world a better place.
In regard to Facebook's financial motivations, Mr. Zuckerberg wrote, "we don't build services to make money; we make money to build better services." He described how the social network was not designed to be a company, but rather a platform for achieving a social mission. He added that this is a different approach for a public company, but one that he believes really works.
The letter concluded by listing the five core values that define how Facebook is operated, which are "focus on impact," "move fast," "be bold," "be open" and "build solid value." Finally, Zuckerberg stated how he looked forward to building something great together.
After all, Facebook's social mission is to bring people together for the greater good.
To learn how the latest social media tools can improve your business, contact MDG.
MDG, a full-service Florida advertising agency with offices in Boca Raton and New York, NY, specializes in developing targeted Internet marketing solutions, exceptional creative executions and solid branding and media buying strategies that give clients a competitive advantage. Our core capabilities include print advertising, branding, logo design, creative, digital marketing, media planning and buying, TV and radio advertising, customer relationship management, inbound marketing programs, public relations, Web design and development, email marketing, social media marketing and SEO. View MDG's creative marketing portfolio.