Marketers Need to See the Pressing Need for Print in Advertising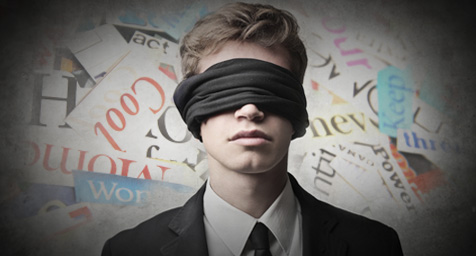 Today, it seems like our marketing mindset is focused mainly on clicks, conversion, and comments. And while digital marketing is immensely valuable, it's not always easy to leave a lasting impression with banners and blogs and links that disappear in a blink. That's why it's the perfect time for marketers to add the permanence and power of print to their online marketing strategies to help set their message apart from the competition.
Don't we all spend most of our days staring at computer screens, mobile messages, and tablet touchscreens? That's why so many of us look forward to the rare times that we can unplug and unwind with a traditional magazine or newspaper. No wonder highly niche, highly targeted publications are thriving today as a marketing tool. Their readers are relaxed, engaged, and actively searching for things to look at and learn. And the printed page offers frequent exposure, repeat impressions, pass-along readership, and message permanence.
To show why it's time to turn the page to a new age in print advertising, LinkedIn.com featured the main issues.
Print Grabs and Grips Attention – Since we receive far fewer glossy magazines and print publications in the mail today, we tend to pay more attention to each piece that we get. And that instant interest and explicit engagement is every marketer's dream.
Print is Perfect for Customer Retention – Custom print publications were actually developed by brands to retain their customers. Customer retention is a very big problem today. Some marketers are so driven by online advertising that they disregard off-line branding goals.
Print Seems New and Novel – Since nearly everyone's using online content, social media sites, and mobile apps today, marketers are on the hunt for the latest way to make their branding stand out. They want something different, something special, and something that's not being done by everyone else. Ironically, that newest thing is old-time print.
Print Makes People Think – The Web is the way to find answers to anything, but print puts forth many of the insights that make us ask the questions. Print presents the findings and facts that challenge us, inspire us, and make us stop and think.
Print is a Credible Vehicle – The printed word is still perceived as believable and trustworthy. Maybe that's why people in power vie to be featured in print publications and why writers covet the chance to be editorial contributors.
While there's no denying that digital is powerful, there's still something special about the power of print. It makes an impact, leaves an impression, and helps brands look good on paper.
See what's new and news in the world of print advertising. Contact MDG today at 561-338-7797 or visit www.mdgsolutions.com.
MDG, a full-service advertising agency with offices in Boca Raton and New York, NY, is one of Florida's top branding firms. MDG's core capabilities include print advertising, branding, logo design, creative, digital marketing, media planning and buying, radio and TV advertising, Web design and development, online video advertising, email marketing, content marketing, social media marketing, and SEO. To learn about the latest trends in print advertising, contact MDG today at 561-338-7797 or visit www.mdgsolutions.com.