Marketers Using Mobile Apps and Tools to Attract New Customers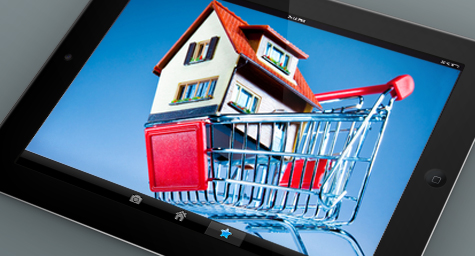 Mobile has gone mainstream with convenience-craving consumers and now marketers are devising ways to use these mobile channels to bring in new customers. Chase is one of the many companies making major mobile marketing progress through the development of innovative mobile apps and tools. MobileCommerceDaily.com offered a closer look at how brands are moving full-speed ahead to put more mobile tools in customers' hands.
"Mobile, in general, this is where consumers are, so we will continue to develop where our consumers are and meet their needs," said Lisa Foradori, head of marketing and product at Chase Mortgage, New York. "What we want to do is stay ahead of the competition. We want to react to any consumer needs, make sure that if there are features we can make, to do that."
Chase first introduced its My New Home smartphone app last year to guide customers through the home-buying process. The app lets users find and rate houses based on their own criteria, as well as make notes, take photos and record videos of homes, figure out monthly payments and locate local Chase mortgage bankers. More than 250,000 homebuyers have downloaded the app so far.
Now, the company is expanding its appeal with a special enhanced version of the app for Apple iPads. In addition to the app's current features, the iPad version will allow users to access the new My New Home YouTube channel where they can watch videos featuring practical home-buying advice from experts and homeowners.
"It starts with the fact that we know that consumers and home buyers, they often use the Internet and apps to learn about home buying," Ms. Foradori explained. "The idea behind the mobile app is to help them at the very beginning, but as they move along, too."
Chase is one of the many companies putting energy into establishing and expanding its mobile presence. More and more businesses from all kinds of industries are realizing the importance of mobile development in reaching today's mobile-minded consumers. They're starting to see that offering mobile convenience is the way to stay competitive.
"The idea behind our mobile strategy at Chase is how do we make banking easier for our customers," said Ms. Foradori. "The way that this is different is this app is for not just customers of Chase but anyone. I think it's very complementary to everything else we're doing, and it's a great way for us to differentiate ourselves."
Learn how your brand can benefit from a mobile marketing strategy. Contact MDG today at 561-338-7797 or visit www.mdgsolutions.com.
MDG is a full-service advertising agency and one of Florida's top creative ad agencies. With offices in Boca Raton, FL and New York, NY, MDG's core capabilities include branding, logo design, digital marketing, print advertising, mobile marketing, email marketing, media planning and buying, TV and radio, outdoor, newspaper, video marketing, Web design and development, content marketing, mobile marketing, social media marketing, and SEO. To stay on top of the latest trends in marketing and advertising, contact MDG today at 561-338-7797. To learn how to take advantage of the modern mobile landscape and reach contemporary consumers, click on "4 Must-Know Mobile App Marketing Trends for 2013."