Marketing Budgets 2016: 5 Reasons Instagram Matters, Big Time [Infographic]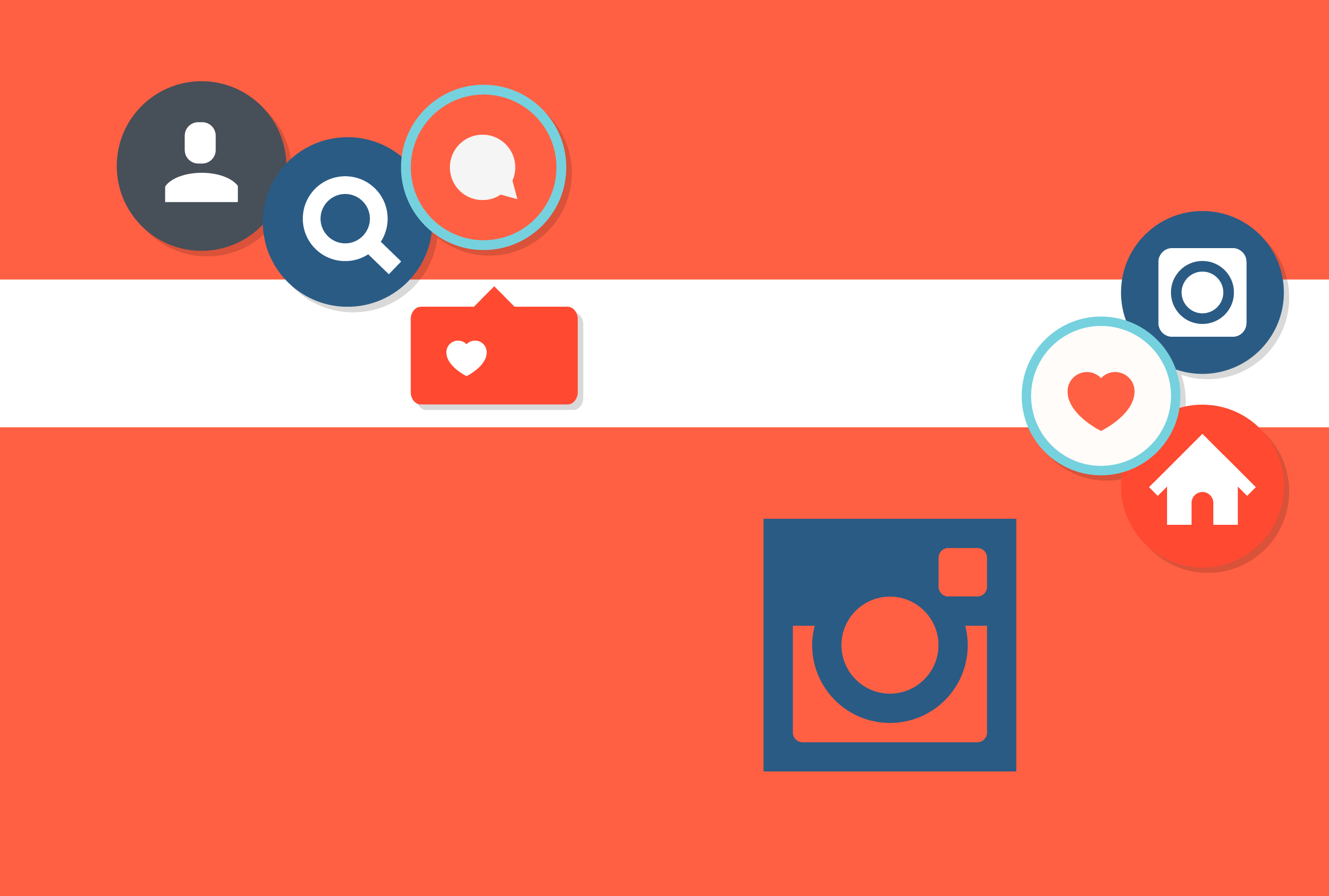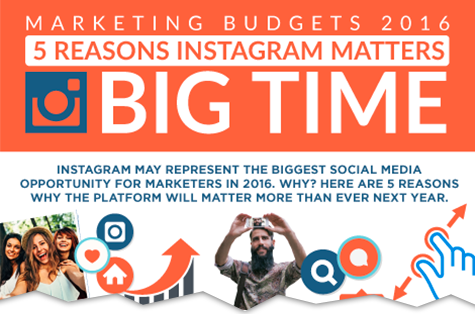 As you work on your 2016 digital marketing budget, there's one social network you should absolutely consider allocating more spend on: Instagram.
[jump]
MDG's new infographic—Marketing Budgets 2016: 5 Reasons Instagram Matters, Big Time—highlights why the fast-growing platform may represent the biggest social media opportunity for marketers next year. The graphic pulls together fresh data that shows how the network has already taken off with key demographics, and why it's primed to grow even more in the near future.
Some key insights from the infographic include:
1. Instagram is already huge
The social network has 400 million active users who share more than 80 million photos each day. Moreover, it has become massively popular both domestically—26% of Americans are on Instagram—and internationally (76% of users come from outside the United States).
2. It's growing rapidly
Instagram's user base has jumped by 4X in the last two years, and is projected to grow by 16% next year. By 2019 it's estimated that one third of all people in the United States will be active users of the platform.
3. Instagram has a young and passionate user base
Instagram has one of the youngest user bases of any social network; some 53% of the platform's users are under the age of 29 and 62% of Americans ages 12–17 are on the network. In fact, 32% of U.S. teens say Instagram is the most important social network in their lives—the most of any platform.
4. Its audience is highly engaged
Not only does Instagram have a lot of users, it also has a lot of highly engaged users. Nearly half (49%) of active users check the platform daily, and the average brand post gets 120X more interactions compared with Twitter.
5. Instagram is positioned perfectly for the future
With its 100% mobile user base, highly visual feed, new curation tools, and expanded messaging capabilities, Instagram is perfectly positioned to capitalize on the biggest emerging social and commerce trends.
To learn more about why Instagram will matter more than ever to marketers next year, check out MDG's infographic below.

Spread the Word
MDG, a full-service advertising agency with offices in Boca Raton and New York, NY, is one of Florida's top branding firms. MDG's capabilities include print advertising, direct mail marketing, branding, logo design, creative, digital marketing, media buying and planning, radio and TV advertising, website design and development, online video advertising, infographic development, email marketing, mobile marketing, content marketing, social media marketing, paid search marketing, and SEO. To learn about the latest trends in advertising and branding, contact MDG today at 561-338-7797 or visit www.mdgsolutions.com.