The Buyer Journey: A Shift in Media Budgets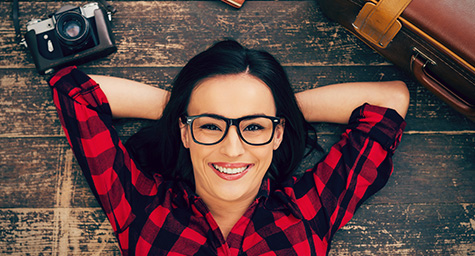 Invest a moment discovering the shift in modern marketing. Today, chief marketing officers (CMOs) are moving their budgets from primarily customer acquisition into customer retention and advocacy. This budgeting behavior was recently revealed in research conducted by The CMO Club and IBM. Then, it was compiled into an infographic called Marketing is a (Buyer) Journey, Not a Destination. It highlights that CMOs plan to increase their budgets by 57%, as well as shift their attention and allocation to the overall customer journey instead of singular channels. This shift reflects how customers are communicating with brands on multiple media channels and investing more time in the purchase process. To see how CMOs plan to spend and shift their budgets, TheCMOClub.com presented the main research results in a very valuable infographic. Spend a little time reviewing its most worthwhile findings.
The Value in Spreading the Spending
According to a study, a majority of CMOs are open to distributing their budgets through every stage of the buying cycle, as shown by these findings:
57% of CMOs plan to increase their marketing budgets across the entire customer journey over the next two to three years.
Average of 50% increase in spending across every stage of the buyer journey over the next two years.
53% of CMOs are aiming to generate higher revenue by spreading their marketing budgets across the entire buyer cycle and multiple social and digital channels.
The Division of Dollars
Where are marketers moving their money? The study showed that content is getting the greatest investment with CMOs allotting their marketing budgets to the following efforts:
13% to Content
12% to Advertising
11% to Digital Online
11% to Digital Website
11% to Events
Allocating Attention to Every Media Channel
CMOs are exploring and experimenting with traditional, digital, and social media marketing tactics to make sure they reach consumers throughout their buying journeys. As each buyer's journey progresses, they plan to redistribute their resources toward the top-performing tactics and most effective channels.
To see more of these marketing budget trends, check out the Marketing is a (Buyer) Journey, Not a Destination infographic.
Discover the shifting trends in modern marketing strategies. Contact MDG today at 561-338-7797 or visit www.mdgsolutions.com.
MDG, a full-service advertising agency with offices in Boca Raton and New York, NY, is one of Florida's top branding firms. MDG's capabilities include print advertising, direct mail marketing, branding, logo design, creative, digital marketing, media buying and planning, radio and TV advertising, website design and development, online video advertising, infographic development, email marketing, mobile marketing, content marketing, social media marketing, paid search marketing, and SEO. To learn about the latest trends in advertising and branding, contact MDG today at 561-338-7797 or visit www.mdgsolutions.com.