Marketing Medical Tourism Improves Lives. And Revenue.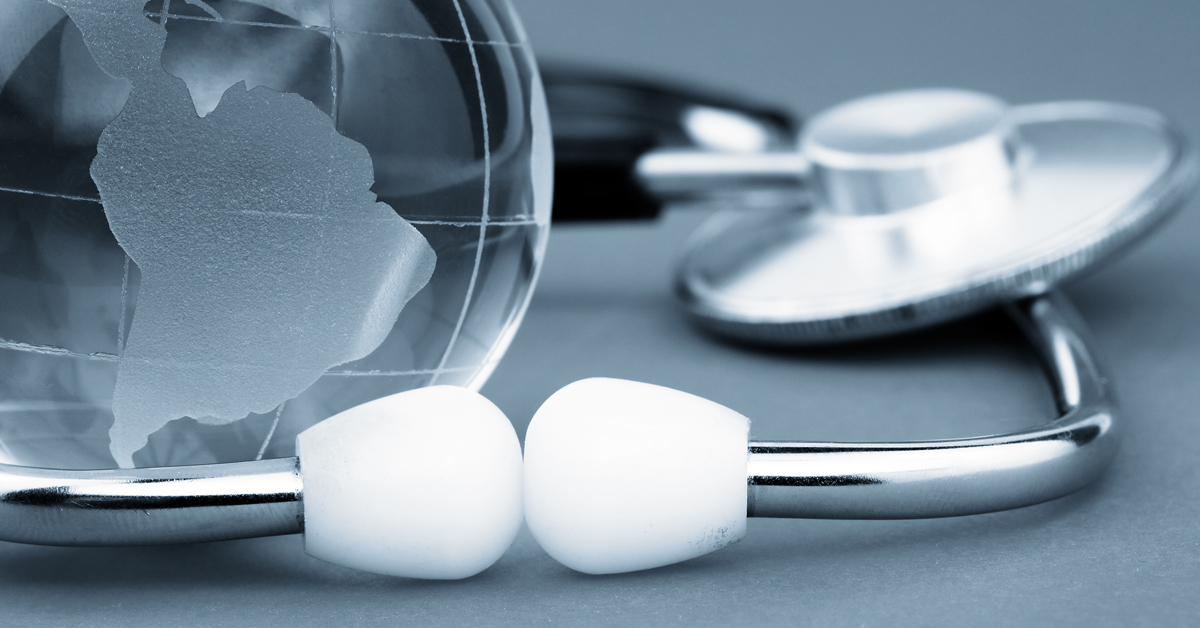 It's no secret that the healthcare industry is one of the fastest-growing industries today. But did you know that medical tourism is also growing exponentially? When patients travel from one country to another for the primary purpose of medical care, this is known as medical tourism. Patients Beyond Borders estimates the industry's market size worldwide to be anywhere between 45 and 72 billion dollars (USD).
Rising standards of healthcare around the world, and soaring costs at home, have made medical tourism a viable option for people in the United States. Citizens and residents often seek care overseas to save money or get medical procedures not available in the US. Foreign nationals living in the US may also prefer to receive medical care in their countries of origin.
But medical tourists are also traveling to the US. The high standard of care here is the biggest reason why. Some patients also want to avoid the wait lists for procedures in their country. A number of US healthcare organizations are leveraging international renown to attract medical tourists. Healthcare organizations with a developed medical tourism program offer concierge services and language services for international patients, and often have representatives in other countries to meet personally with those interested in care. Some US cities are going a step further in public-private partnerships with their local healthcare industry. Examples follow:
Cleveland Clinic serves international patients in Ohio, Florida, and Nevada. Cleveland Clinic has also built facilities in Canada and the UAE.
Baptist Health South Florida is an example of an organization ideally located and equipped to attract medical tourism.
The Mayo Clinic offers services for international patients in Minnesota, Arizona, and Florida. Rochester, MN, the home of the Mayo Clinic, has a public-private partnership touting billions in investment to make the city a world-class destination for medical tourists.
It's easy to understand why US healthcare organizations are looking to attract medical tourists. But companies in the travel, tourism, and hospitality sectors can also profit from this growth. Florida, the home state of MDG, is emerging as a top US destination for inbound medical tourism. The Florida Chamber of Commerce has put together the robust report "A Strategic Look at Florida's Medical Tourism Opportunities." According to the report, Florida serves 300,000–400,000 medical tourists a year. Not only does this contribute billions of dollars to the state's healthcare industry, it also is a driver of tourism.
Florida offers attractive benefits for medical tourists, as detailed in the report. First, Many of Florida's healthcare institutions enjoy international renown. Top-rated physicians practice here, and the state is a leader in clinical trials. Second, Florida is easily accessible to international travelers. Several airports offer direct connections to Latin America and the Caribbean. And third, medical tourists from Spanish-speaking countries will experience few language or cultural barriers. Last but not least, Florida offers hundreds of tourist attractions and great weather year-round.
How is Florida promoting itself as a medical tourism destination? The report suggests promoting Florida's excellent healthcare facilities and improving services catering to medical tourists. Developing Florida as a health and wellness brand is also suggested. An Orlando focus group opines, "Our unique selling point can be the unified experience, a service development across the state in healthcare, hospitality and tourism that speaks to the needs of healthy lives." An interview respondent says, "A broad umbrella discussing health options with communities and providers customizing message about their regional assets has been successful."
If you're a healthcare provider, how can you apply these insights to attract medical tourism? Of course, it's important to tout the excellence of your providers and your facility. But after that, there are some other messages to consider. What can you say about your city that would be appealing to medical tourists? How can your organization capitalize on your state's brand? Are there any services you can offer, such as language translation or concierge services?
If you're in the travel, tourism, or hospitality industries, you can benefit from medical tourism as well. After all, travelers need lodging, transportation, and food while they're here. In fact, many medical tourists schedule a vacation around their procedure for family time and much-needed recovery. Golf courses, beauty and spa services, retail, entertainment attractions, and businesses in the luxury market see a boost from medical tourists and their families, who tend to have plentiful discretionary income. What can your business offer to make their stay more convenient and enjoyable? Can you leverage your existing brand message to attract medical tourists?
It's important for healthcare organizations—and the local travel and tourism industry—to coordinate medical tourism marketing efforts. In fact, your Convention and Visitor's Bureau, Destination Marketing Organization, or Chamber of Commerce may already have an initiative for medical tourism development. Your business can play a role in saving and improving lives. The rewards will be measured in revenue, and so much more.
Learn the latest trends in healthcare marketing and hospitality marketing. Contact MDG today at 561-338-7797 or visit www.mdgsolutions.com.
MDG, a full-service advertising agency with offices in Boca Raton and New York, NY, is one of Florida's top branding firms. MDG's capabilities include print advertising, direct mail marketing, branding, logo design, creative, media buying and planning, radio and TV advertising, outdoor, newspaper, digital marketing, website design and development, online video advertising, infographic development, email marketing, video marketing, mobile marketing, content marketing, social media marketing, paid search marketing, and SEO. To learn about the latest trends in advertising and branding, contact MDG today at 561-338-7797 or visit www.mdgsolutions.com.