Marriott Discovers Crowdsourcing is the Key to Welcoming Millennials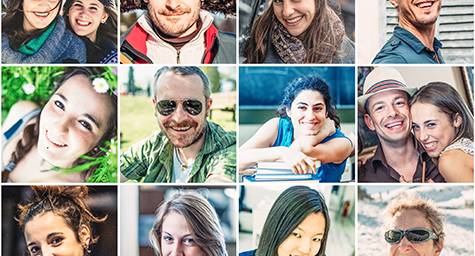 Today, hotels seeking to pack in more business travelers must look to the Millennial market. With Baby Boomers retiring, a new age of executives is arriving in the boardroom, but their typical travel tendencies are far from business as usual. These young, tech-savvy travelers demand high-tech hotel features and a highly personalized experience every step of their stay. Marriott has found success with the Millennial market by crowdsourcing their customers. Adweek.com shared how crowdsourcing brought Marriott crowds of Millennials.
Arriving at Answers
In 2013, Marriott launched its Travel Brilliantly campaign, which invited guests to express their suggestions for improving their hotel experience on a variety of digital platforms. They planned to use these ideas and insights to revamp their 500 global hotels. This crowdsourcing campaign enabled the hospitality brand to understand what Millennials want.
Guests were encouraged to voice their views and share their suggestions on many amenities and aspects. To select from suggestion submissions, Marriott hosted an online contest that let guests choose their favorite improvement ideas via voting and comments on Facebook.
The Travel Brilliantly campaign delivered numerous new ideas that met Millennials' modern-day needs. These included easier access to healthier foods and pop-up shops stocked with bona fide local gifts, as well as loaning guests digital equipment to socially share their experience, and regional touches that let a hotel really reflect its location.
Sharing the Best Guest Requests
To convey a younger image and reach its Millennial target, Marriott promoted its new additions via video and social media on numerous digital channels.
Through the marketing campaign, Marriott learned that guests want more digital convenience, but they also value a personal touch. That's why Marriott is combining the digital with the personal to target its digital hospitality marketing in a more personalized way. This allows the company to resonate with Millennial business travelers on the digital formats they favor. And it's resulted in higher bookings and a 50% rise in rewards program membership.
"Digital is not a phase," said Kenyon Rogers, Marriott's former senior manager of digital channel research. "Digital is something that has to be a part of the Marriott culture going forward. It has to be a part of the Marriott DNA."
With its creative use of crowdsourcing and understanding of digital demand, Marriott is showing Millennial travelers that their ideas and business are welcome.
Discover what's new in hospitality marketing. Contact MDG.
MDG, a full-service advertising agency with offices in Boca Raton and New York, NY, is one of Florida's top hospitality marketing companies and branding firms. MDG's core capabilities include advertising, branding, logo design, creative, infographic development, digital marketing, creative media planning and buying, radio and TV advertising, website design and development, email marketing, mobile marketing, content marketing, social media marketing, and SEO. To stay on top of the latest trends in travel and hospitality marketing, contact MDG.