MasterCard Takes Its "Priceless" Campaign Even Farther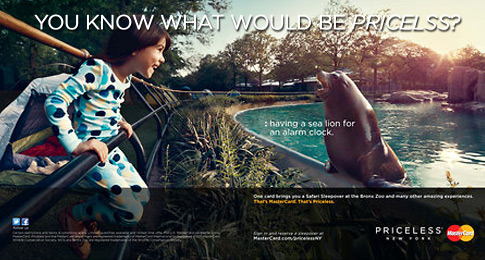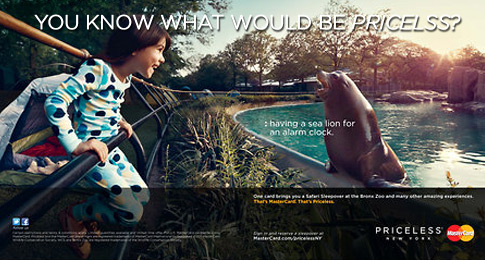 The New York Times reports that MasterCard is expanding its long-running advertising campaign to offer special experiences in major cities around the globe. Called Priceless Cities, this new initiative will include unusual sweepstakes and promotions in various cities, with many of the offers featuring major social media elements. While some say that this is MasterCard's way of countering the popular geo-targeted discounts of Groupon and Living Social, the company asserts that Priceless Cities is based on providing cardholders with city-centered experiences that are truly unique rather than based on discounts or deals.
Priceless Cities is intended to distinguish MasterCard from its competitors by delivering unique and tangible benefits aimed at consumers' interests and passions, such as entertainment, shopping, sports, theatre and travel. New York will be the first of the Priceless Cities since it has a large amount of World and World Elite MasterCard holders and an abundance of tourists year-round.
In addition to creating a distinctive presence for Priceless Cities on the MasterCard Web site, the company will focus on engaging socially with consumers through social media sites and promotional stunts in selected cities. The campaign will also include traditional elements of television, radio, print, transit and outdoor advertising. The overall campaign is being handled by five large advertising and marketing agencies, including McCann Erickson Worldwide who developed the original "Priceless" ads.
MDG, a full-service Florida advertising agency with offices in Boca Raton and New York, NY, specializes in developing targeted interactive marketing solutions, exceptional creative executions and solid branding and media buying strategies for the luxury market. Our core capabilities include print advertising, branding, logo design, creative, digital marketing, media planning and buying, TV and radio advertising, customer relationship management, loyalty programs, public relations, Web design and development, email marketing, social media marketing and SEO. View MDG's creative marketing portfolio.