MD Now Selects MDG as Agency of Record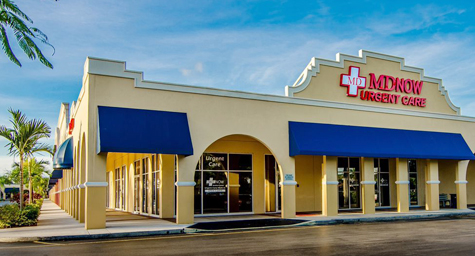 MDG's integrated approach will include branding, advertising, direct marketing, social media, and search engine marketing for MD Now's growing network of urgent care clinics.
BOCA RATON, Fla., June 17, 2014 /PRNewswire/ – MDG, a full-service Florida advertising agency with offices in Boca Raton and New York City, today announced its appointment as agency of record for MD Now, a growing urgent care provider that will expand to more than 20 locations throughout South Florida this year. MDG will work alongside MD Now's team to develop a comprehensive communications strategy that conveys the high level of service and rapid care provided at its clinics.
Since opening its first clinic in 2005, MD Now has become South Florida's leading and fastest growing provider of urgent care services. Current locations serve Palm Beach, Broward, and Miami-Dade counties. The clinics provide fast, convenient, comprehensive urgent care from 8 a.m. to 8 p.m., 365 days a year.
MD Now selected MDG because of the agency's industry expertise and proven integrated methodology for healthcare marketing. "We were looking for a partner to handle our advertising and MDG demonstrated that advertising was only part of the solution. Their ability to also integrate, develop, and deliver direct marketing, search, and social media strategies for a growing multi-location organization like ours made the decision easy," said Peter Lamelas, MD, CEO of MD Now.
MDG's healthcare experience has enabled them to fulfill MD Now's immediate needs while developing their marketing and communications strategy.
According to Michael Del Gigante, MDG's president and creative director, "We're excited about the opportunity to work with a client that provides such a valuable, high-quality service. It's easy to see why MD Now has come so far, so fast." He added, "We look forward to developing an integrated communications strategy that will reflect the premium, state-of-the-art, comprehensive, and caring aspects of the MD Now brand."
About MDG
Founded in 1999, MDG is an award-winning, full-service advertising agency and digital marketing firm that specializes in developing integrated 360° marketing strategies. Through partnerships with our clients, we drive results with a range of creative advertising, branding, media, digital, and analytics services focused on bringing brands closer to their customers and goals. MDG's clients include The Breakers Palm Beach, Dental Care Alliance, Honor Show Chow by Purina Mills, IBM Southeast Employees' Federal Credit Union, The Seagate Hotel & Spa, Brain Balance Achievement Centers, MDVIP, Signature Consultants, the biostation, Max Planck Florida Institute, and HCA East Florida.