MDG Announces Successful Year of Winning Clients and Honors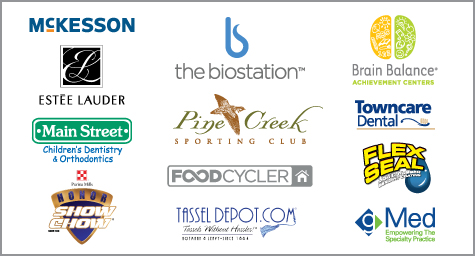 South Florida-Based Marketing Agency Gets Great Results and Response in 2013 
Boca Raton, Fla. – January 21, 2014 /PRNewswire/ – MDG, an award-winning full-service advertising and digital marketing agency, announced that 2013 was a very successful year that brought industry recognition and new client partnerships.
MDG reigned at the 2013 American Advertising Federation of Greater Fort Lauderdale ADDY® Awards. MDG won 77 ADDY awards, including the prestigious Best of Show award and the Best of Advertising Self-Promotion award, along with 23 Gold ADDYs and 52 Silvers. The agency won honors in nearly every category to earn more awards than any other ad agency for the fourth consecutive year.
MDG was recognized as the 6th largest advertising agency in South Florida by the South Florida Business Journal. Each year, the publication ranks South Florida ad agencies based on their gross billings.
A number of high-profile clients selected MDG for their advertising and digital marketing in 2013. These partnerships include Estée Lauder, Honor Show Chow by Purina Mills, Towncare Dental, Main Street Children's Dentistry & Orthodontics, gMed, Food Cycler Home, Brain Balance Achievement Centers, the biostation, Tassel Depot, Flex Seal, McKesson, and Pine Creek Sporting Club.
"As we prepare for 2014 and the future, our focus is not on growing the agency business, but on taking every opportunity to grow our clients' business," said Michael Del Gigante, MDG's president and executive creative director. "We believe that what differentiates MDG is our ability to develop compelling messaging and integrate it seamlessly across all platforms," he said. "After all, it's the effectiveness of our work and the satisfaction of our clients that ultimately determine MDG's success."
About MDG
MDG is an award-winning, full-service advertising agency and digital marketing firm that specializes in developing targeted and integrated 360° marketing strategies. Through partnerships with our clients, we drive results with a range of creative advertising, branding, media, digital, and analytics services focused on bringing brands closer to their customers and goals.