MDG Applies Smart Digital Strategy in New Website for Brain Balance Achievement Centers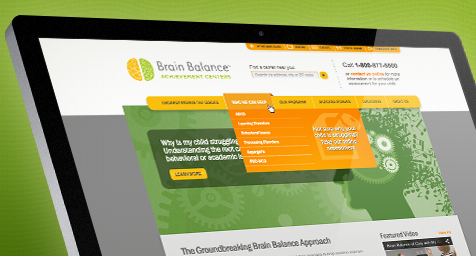 Brain Balance Achievement Centers made a wise move when selecting MDG to create their new website as part of their ongoing digital marketing efforts.
Brain Balance Achievement Centers help children with learning and behavioral disorders such as ADHD, dyslexia, Asperger's, high-functioning autism, and other neurobehavioral and learning disabilities. Using an individualized and comprehensive approach, they offer a non-medical program that has helped hundreds of children reach their physical, social/behavioral health, and academic potential.
Similarly, MDG used a personal and progressive approach in the development of a new website designed to help the company fulfill its growth potential.
The new website uses a dynamic digital format to position the Brain Balance Program® as the premier learning curriculum of its kind. It features a completely restructured and user-friendly navigation, a clean layout that extends the current brand, and new functionality to keep users engaged and intrigued. One example of this new functionality allows parents to complete an online assessment, which will help to provide insight into their child's functional strengths and weaknesses.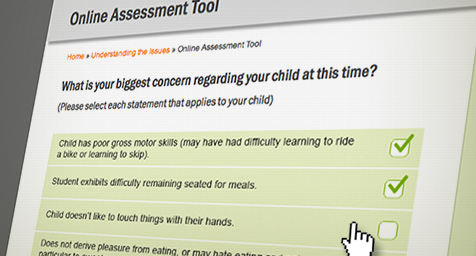 Since the topic touches personal parental chords, the site goes beyond the basics of the Brain Balance Program to highlight personal stories of success over struggle through topical online success stories and video testimonials. It also features search functionality for finding their 50+ locations, along with individual location sites with center information, including staff, events, and parent testimonials.
The entire website is built using MDG's Total Digital Solution for multiple office and franchise companies, which provides a single content management system (CMS) for corporate site management, along with restricted access for individual locations to manage their own content. The optimized individual location pages also take Brain Balance Achievement Center's local search organic results to a whole new level.
This new website is only one of the many elements of the integrated marketing strategy, yet it is one that that will go a long way toward the digital presence and marketing distinction that Brain Balance needs to be the best and the brightest.
Discover the latest approaches in website design and development. Contact MDG today at 561-338-7797, or visit www.mdgsolutions.com.
MDG is a full-service advertising agency and one of Florida's top branding firms. With offices in Boca Raton, FL and New York, NY, MDG's core capabilities include branding, logo design, digital marketing, online advertising, print advertising, email marketing, media planning and buying, TV and radio advertising, outdoor, newspaper, video marketing, Web design and development, infographic development, content marketing, mobile marketing, social media marketing, and SEO. To learn more about digital marketing, contact MDG today at 561-338-7797.