MDG Celebrates Its 2000th Blog Post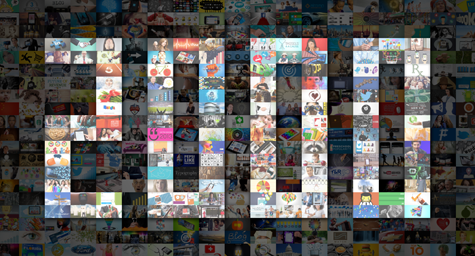 MDG is thrilled to share this big news with all of you who helped us reach this milestone. Our blog is more than a source of stories. It's a valuable virtual connection. It connects you to the latest in marketing and lets our agency connect to a community that shares our passion for advertising. Our industry is always evolving, but you can count on MDG's blog to always share timely topics and tactics advancing the art of advertising and marketing.
It's been more than six years since we launched this blog, but we view each post as a new opportunity to share what matters in marketing. We strive to keep content fresh and compelling, and develop tools that give you an edge, such as infographics, e-books, and e-newsletters that let you leverage the latest news. And every day, we're grateful to our talented team of creative writers, marketing experts, and digital content strategists who pursue and produce the stories that keep you in touch with our times.
And we feel equally fortunate to have all of you supporting and sharing our blog. Thank you for reading and returning each day, as well as recommending our blog to your colleagues and friends. We appreciate how you comment and share our stories on Facebook, Twitter, LinkedIn, Pinterest, and other social media sites.
You've made our blog a part of your lives, which has made it one of today's leading blogs on traditional and digital advertising and marketing, as well as branding, social media, digital development, email marketing, and SEO strategies.
The following statistics sum up our success:
Most popular posts were "The ROI of Social Media (Infographic)," "Should You Build a Mobile App or Mobile Website (Infographic)," "It's All About The Images (Infographic)," "A Marketer's Guide to Pinterest: Pin It to Win It (Infographic)," and "A Marketer's Guide to Pinterest Video."
The most clicked topics were Infographics, Social Media, Travel and Tourism Marketing, Healthcare Marketing, and Restaurant Marketing.
775,675 unique visitors spent an average of 3 minutes and 12 seconds reading our blog content.
38 minutes and 6 seconds was the longest time a visitor spent on the blog.
Blog visitors came from 222 countries and territories outside the U.S., with most from the U.K., Canada, India, Australia, Germany, France, and The Netherlands.
255,556 sessions arrived via social media referral.
109,490 sessions came from the iPhone and iPad.
Thank you for helping MDG's blog rise to this occasion. We look forward to bringing you more of the content that keeps you on-trend and on top.
Discover blog strategies for successful content marketing. Contact MDG today at 561-338-7797 or visit www.mdgsolutions.com.
MDG is a full-service advertising agency and one of Florida's top branding firms. With offices in Boca Raton and New York City, MDG's core capabilities include branding, logo design, print advertising, digital advertising, online advertising, mobile advertising, email marketing, media planning and buying, TV and radio, outdoor advertising, newspaper, video marketing, website design and development, content marketing, blog development, social media marketing, and SEO. To discover the latest trends in advertising and branding, contact MDG today at 561-338-7797.