MDG Creates A Bold New Website For Edward Mirell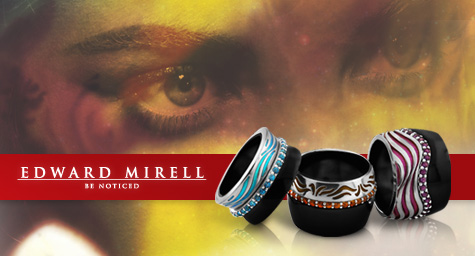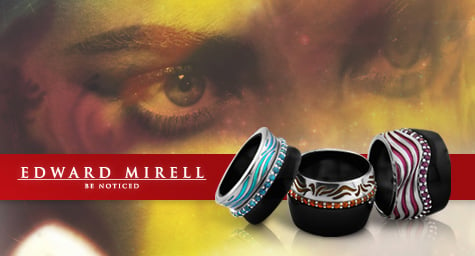 A sleeker online presence is in store for Edward Mirell with the launch of its new website, designed by MDG. Edward Mirell is the founder and global leader of contemporary metals jewelry, blending a passion for design with cutting-edge technology to create unique jewelry accessories. The line specializes in award-winning titanium pieces, implementing patented technology to create unique designs, colors, and styles. With such a creative client, we were able to use our most artistic ideas to create a website worthy of these works of art.
When the company approached MDG to develop the next iteration of their website, they requested a site that would stand apart from the typical jewelry industry website and showcase the brand as the leader in design and technology that it has become. Our digital team leveraged a host of emerging technologies to deliver a fresh, elegant, and intuitive website that perfectly complements their creations.
"The central theme of the design was to have Edward Mirell's work take center stage, while allowing the features of the website to subtly support and reinforce the story behind the company and its collections," said Alejandro Diaz, MDG's art director responsible for the design. "We wanted to let the work of the artists at Edward Mirell be the 'hero' of the website and not be overshadowed by a heavy-handed user interface."
With a strong new look that captures the beauty of the brand, Edward Mirell now has a website as stunning and contemporary as its jewelry.
MDG, a full-service Florida advertising agency with offices in Boca Raton and New York, NY, specializes in developing targeted interactive marketing solutions, exceptional creative executions and solid branding and media buying strategies. Our core capabilities include print advertising, branding, logo design, creative, digital marketing, media planning and buying, TV and radio advertising, customer relationship management, loyalty programs, public relations, Web design and development, email marketing, social media marketing and SEO. View MDG's creative marketing portfolio.