MDG Dives In as Agency of Record for Little Cayman Beach Resort, Cayman Brac Beach Resort, and Cobalt Coast Grand Cayman Resort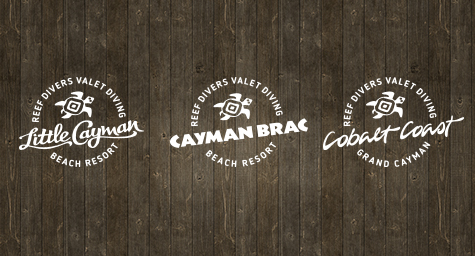 MDG Embarks on Creating an Integrated Campaign for Three World-Class Cayman Island Dive Resorts
Boca Raton, Fla. – June 7, 2016 /PRNewswire/  –  MDG, an award-winning, full-service advertising and digital marketing agency, has been appointed agency of record for the Cayman Islands' three premier dive resorts, Cayman Brac Beach Resort, Cobalt Coast Grand Cayman Resort, and Little Cayman Beach Resort, which are owned and operated by JEM Worldwide. MDG developed a marketing plan comprised of an integrated campaign that focuses on social media, digital, and traditional marketing. A new digital platform is also under development.
"We're proud that our premier resorts are known for delivering the very best diving experience to guests through our distinctive Cayman Islands locations," said Ray Faulkner, president of JEM Worldwide. "It's only natural that we partner with an agency whose reputation is to create and deliver the very best in hospitality marketing."
Cayman Brac's outstanding wreck, wall, and reef diving, along with rare coral formations, make it a dream destination for divers worldwide. The island's natural tropical beauty and superior diving conditions also extend to the experience at Cayman Brac Beach Resort.
Grand Cayman has always been a diver's paradise with some of the Caribbean's best wreck, reef, and shore diving, as well as attractions like Stingray City. Grand Cayman's premier all-inclusive diving resort, Cobalt Coast Grand Cayman Resort, provides the finest Caribbean getaway to travelers looking to experience the most memorable dive vacation.
Little Cayman is recognized as one of the Caribbean's greatest diving destinations for its legendary Bloody Bay Wall, pristine coral reefs, magnificent marine life, and year-round perfect diving conditions. This seaside splendor is reflected in the experience and service at Little Cayman Beach Resort.
To enhance the diving experience at each property, Reef Divers Valet Diving has been appointed as the official on-site dive operator to bring guests their one-of-a-kind "valet diving" service for the ultimate in diving convenience and care.
"The Cayman Islands are already renowned as one of the world's leading diving destinations," said MDG's president, Michael Del Gigante. "Now, MDG looks forward to helping elevate these three premier dive resorts to the ultimate travel destinations for both diving enthusiasts and discriminating travelers."
About MDG
MDG is an award-winning, full-service advertising agency and branding firm that specializes in developing integrated 360-degree marketing strategies. Through partnerships with our clients, we drive results with a range of creative advertising, branding, media, digital, and analytics services focused on bringing brands closer to their customers and goals. MDG's clients include The Breakers Palm Beach, Dental Care Alliance, IBM Southeast Employees' Federal Credit Union, The Seagate Hotel and Spa, Firehouse Subs, Brain Balance Achievement Centers, MDVIP, MotionPoint Corporation, Signature Consultants, Max Planck Florida Institute, MD Now Urgent Care Medical Centers, Therapy Management Corporation, and HMY Yachts.
About JEM Worldwide
JEM Worldwide has extensive expertise operating the finest diving resorts throughout the Cayman Islands. JEM's portfolio of properties consists of Cayman Brac Beach Resort on Cayman Brac, Little Cayman Beach Resort on Little Cayman, and Cobalt Coast Grand Cayman Resort on Grand Cayman, which are unrivaled in diving experience throughout the Caribbean. Cayman Brac Beach Resort combines a premier resort experience with the world-class reef and wreck diving of Cayman Brac. Little Cayman Beach Resort offers modern tropical amenities, gourmet dining, and the legendary valet diving of Little Cayman. And Cobalt Coast Resort is Grand Cayman's premier all-inclusive resort renowned for luxurious accommodations, outstanding cuisine, and convenient shore diving. To deliver the best diving experience at all three resorts, each resort has partnered with Reef Divers Valet Diving, which is famed for its guided scuba diving boat trips and snorkeling excursions, featuring concierge "valet diving" service. JEM Worldwide is proud to bring these outstanding island experiences to all of its international guests.
CONTACT:
John Olson
561-338-7797
[email protected]