MDG is Good as Gold with Another Gold ADDY® Award for Boca Raton Museum of Art Direct Mail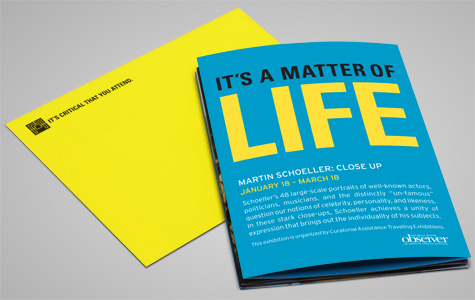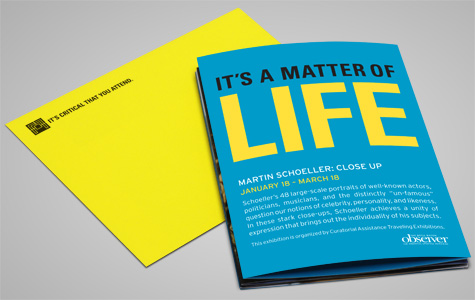 Martin Schoeller: Close Up Exhibition and Natura Morta: Photographs by Patrizia Zelano Exhibition
Continuing our golden streak, MDG received another 2012 American Advertising Federation Gold ADDY® Award for our direct mail piece promoting both the Martin Schoeller: Close Up exhibition and Natura Morta: Photographs by Patrizia Zelano exhibition at the Boca Raton Museum of Art. MDG earned a total of 59 awards at The Greater Fort Lauderdale ADDY Awards to ultimately win more awards than any other agency. The Fort Lauderdale competition is the first tier of a three-tiered national advertising competition that is the world's largest, attracting nearly 60,000 entries each year.
"While we believe that the most important recognition is based on client satisfaction and campaign results, it was truly an honor for our team's efforts and talent to be recognized at this prestigious event, which represents the epitome of creative excellence," said Michael Del Gigante, MDG's president and creative director.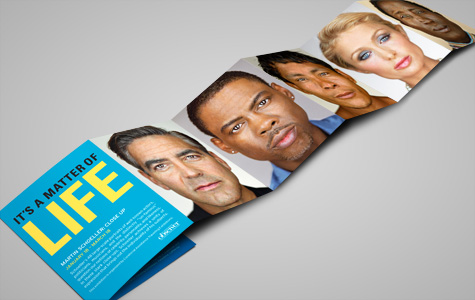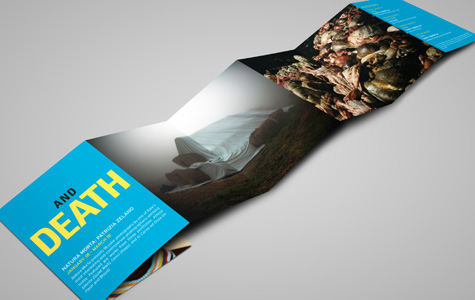 In designing the direct mail piece for the museum, our team captured the essence of each exhibition by juxtaposing them into a dual interpretation of "life and death." To promote the Close Up exhibition, "life" was examined through some of the artist's close-up facial photographs of actors, sports stars, politicians, comedians, celebrities, and others, which address the concepts of presence and personality. The opposite side of the direct mail piece promoted the "death" overtones of the Natura Morta exhibition by featuring some of the powerful images of the artist's work. Together, the invitation allowed recipients to examine the matters of life and death and intrigued them to explore more by attending the exhibitions at the museum. View all of MDG's award-winning advertising.
To implement award-winning creative to improve your direct mail marketing results, contact MDG today at 561-338-7797 or visit www.mdgsolutions.com.