MDG selected as communications agency of record for Vita New York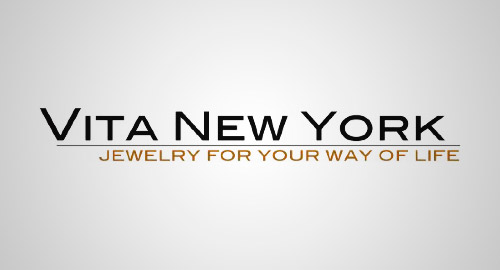 New York, New York – July 28, 2010 – Vita New York handcrafted jewelry, anchored in Manhattan's Soho neighborhood, has selected MDG to handle their public communications.
Vita means "life." The unique collection includes earrings, rings and the signature multi-stone necklaces. These stunning and unique pieces of jewelry, co-designed by Wayne Anderson and Shauna Heather Hull, are created for women who want to wear a piece of art designed for their "way of life."
Debuting Summer 2010 is distinctive and vibrant new line of wrist belts made in a variety of skins and leather bands created to hold a one of a kind gem on the wrist. This new collection will be featured in the lauded September issue of Harper's Bazaar.
"We are delighted to work with Wayne and Shauna," says Michael Del Gigante, president and creative director of MDG. "We really feel the design and quality of their work is outstanding."
The brand's design concept centers around the use of natural semi – precious stones. The wide variety of stones utilized in the pieces are collected from all over the globe. The metals used in the gold-tone jewelry are a composition of sterling silver and a 14k gold finish. The silver jewelry is typically oxidized to finalize its appearance.
"We were inspired by natural products and have made a commitment to design our jewelry with extremely high standards. We combine an outstanding selection of unique gemstones with exquisite metals and leather and skins to create a truly special experience for our clients," says Wayne Anderson, founder of Vita New York. "We are thrilled to be at this place and have the good fortune to watch our brand evolve."
The exquisitely designed jewelry is handcrafted to meet the exacting standards of this up -and-coming design duo. The brand has already been featured in New York Magazine's "The Cut" and Haute Living.  Made-to-order pieces are a special perk for celebrity clients, which include the likes of Cyndi Lauper.
To date, the brand is sold exclusively online at www.vitanewyorkstore.com, as well as in Soho on Spring and Mercer Streets.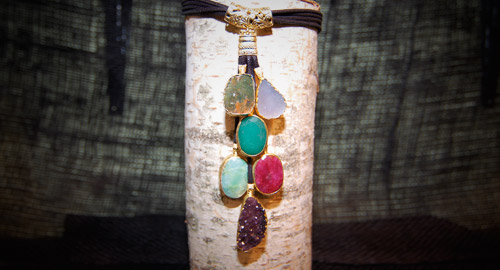 For more information, please contact: Hilarie Viener, MDG, 917.328.9739 or [email protected]
####
About MDG:
MDG of Boca Raton, FL and New York, NY is an award-winning, full-service agency specializing in customized communications strategies. Our core capabilities include creative, digital marketing, media planning and buying, public relations, Web design and development and SEO.  For more about us, please log on to www.mdgsolutions.com.