MDG Wins Gold ADDY® Award for Boca Raton Museum of Art: "Art Is In The Everyday"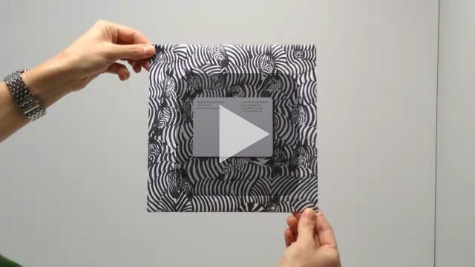 MDG recently won a 2012 American Advertising Federation Gold ADDY® Award for our direct mail marketing piece for the Boca Raton Museum of Art's exhibition, "Art Is In The Everyday." This was one of 59 awards earned by the agency, making MDG the recipient of more awards than any other entrant. The Greater Fort Lauderdale ADDY Awards is the first tier of a prestigious three-tiered national advertising competition that recognizes creative excellence in print, direct mail, broadcast, outdoor, and interactive media, and is the world's largest, attracting nearly 60,000 entries each year.
"We're proud to receive such overwhelming recognition from our peers in the advertising industry, and especially such a high honor," said Michael Del Gigante, MDG's president and creative director.
The award-winning direct mail invitation featured a unique fold and bold, attention-grabbing graphics that captured the essence of the exhibition, which showed how art is a part of our everyday lives. The zebra-striped envelope was designed to stand out from the clutter of other mailings and pique curiosity about the materials enclosed. Upon opening, the dual-sided invitation featured a montage of intriguing images representing how art can be seen in everyday life and describing the upcoming exhibition. The alternate side of the invitation promoted various Museum programs and events to further entice and educate recipients on all there was to experience beyond the exhibition. To view a video of our acclaimed direct mail piece, click here.
Implement award-winning, effective ways to improve your direct mail marketing results, contact MDG today at 561-338-7797 or visit www.mdgsolutions.com.