MDG Furnishes Carls Patio with New TV Advertising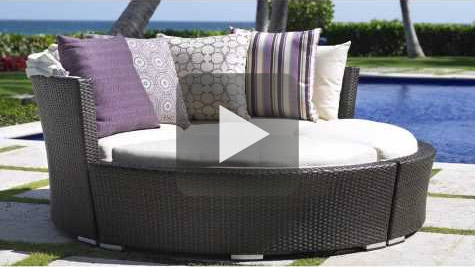 MDG has been selected by Carls Patio to handle all of the retail and digital marketing for the company's 9 Florida stores, along with their e-commerce site, www.PatioFurniture.com. The retail marketing strategy for Carls includes branding, creative services, TV advertising, media planning and buying, digital marketing strategy development, SEO, and social media. As part of this full-service marketing partnership, MDG recently created a new identity for Carls Patio and their new customizable outdoor furniture line, Fifth & Shore. A primary component of our retail marketing strategy was the production of a TV commercial introducing the unique Fifth & Shore line.
Fifth & Shore is a new customizable concept in outdoor furniture that lets the customer create an outdoor environment that expresses their unique personal style. Customers can pick from exclusive designs of classic to contemporary outdoor furnishings and pair their selections with their choice of coordinated collections of durable designer fabrics. The line is available in a wide range of materials designed to endure the elements. Part of the appeal of this signature customizable line is that it can be produced and delivered within two weeks.
The TV advertising was crafted to convey all of the benefits and beauty of the Fifth & Shore brand and serve as an intriguing introduction to the customizable outdoor furniture collection. Take a look at the TV commercial and see how MDG is helping consumers get comfortable with the new Carls Patio furniture line.
To learn more about the latest trends in retail, TV Advertising and digital marketing, contact MDG.
MDG, a full-service traditional and digital marketing agency with offices in Boca Raton and New York, NY, specializes in developing targeted Internet marketing solutions, exceptional creative executions and solid branding and media buying strategies that give retail marketing clients a competitive advantage. Our core capabilities include print advertising, branding, logo design, creative, digital marketing, media planning and buying, radio and TV advertising, customer relationship management, loyalty programs, Web design and development, email marketing, social media marketing, and SEO. View MDG's creative marketing portfolio.