MDG Plays to Online Video Gamers with the Launch of ProGamebler.com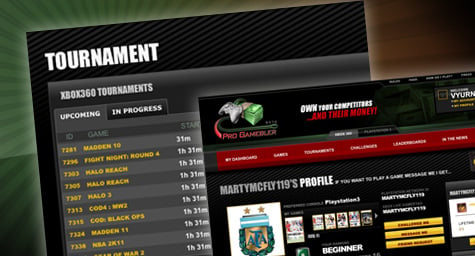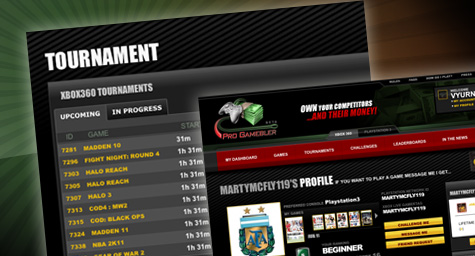 Online video gaming has an enormous following, and the newest name in the game is ProGamebler.com, an online gaming community that allows members to chat and interact with gamers from around the country while testing their skills against other players in their favorite console games for real money and bragging rights.
More than just another online gaming site, ProGamebler.com enables gamers to interact with other members, compete in scheduled tournaments, or challenge each other directly. The free membership provides players with access to all areas of the website and gives them the ability to customize their own profile page, view and comment on other user profile pages, use the complete message center, browse through all available tournaments, and create custom wager challenges. A completely integrated 'PG Bank' allows users to make deposits and withdrawals, review full transaction history including wins and losses, and keep track of their bonus payouts.
"When creating the website, we wanted to achieve a design that spoke to gamers across various genres—including first person shooter and sports games—without alienating either," said Alejandro Diaz, the lead designer on the project. "Being a gamer myself, I wanted to design a place that I would use and feel comfortable with. We wanted to give ProGamebler a unique look and feel, as well as put an emphasis on the social aspect—which the competitors seemed to be lacking."
ProGamebler.com offers the hottest lineup of online video games, including Madden NFL 11, FIFA Soccer 11, NHL 11, Call-Duty Modern Warfare 2 and Black Ops, Halo Reach, Fight Night Round 4, and many more.
At ProGamebler.com, gamers can enjoy the thrill of online video gaming with the added camaraderie of a community of like-minded gamers. It certainly looks like a win-win for everyone.
MDG, a full-service Florida advertising agency with offices in Boca Raton and New York, NY, specializes in developing targeted interactive marketing solutions, exceptional creative executions and solid branding and media buying strategies. Our core capabilities include print advertising, branding, logo design, creative, digital marketing, media planning and buying, TV and radio advertising, customer relationship management, loyalty programs, public relations, Web design and development, email marketing, social media marketing and SEO. View MDG's creative marketing portfolio.