MDG Supplies Food Cycle Science With Fresh Marketing Collateral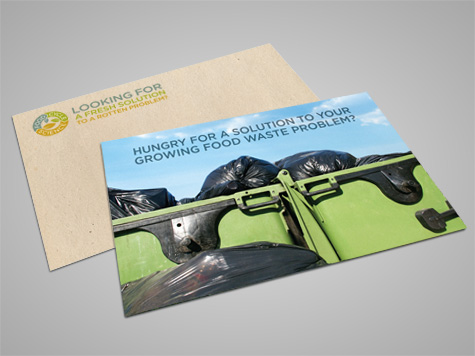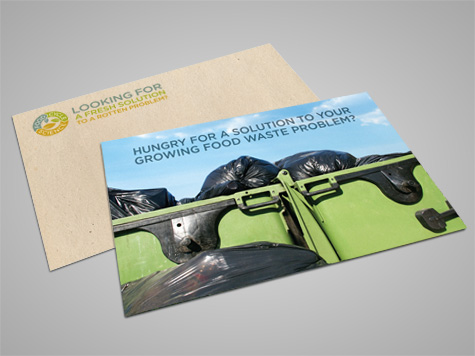 MDG recently created a compelling brochure to introduce Food Cycle Science as an eco-minded developer of commercial food-waste reduction and conversion systems. Food Cycle Science is renowned for offering a "green" solution to the growing problem of excessive food waste in our landfills with its flagship product, The Food Cycler.SM This innovative technology is designed to satisfy the food-service industry's need for disposing of food waste effectively, efficiently, and ecologically. In an effort to gain the attention and acceptance of companies seeking such a solution, MDG created this powerful promotional piece.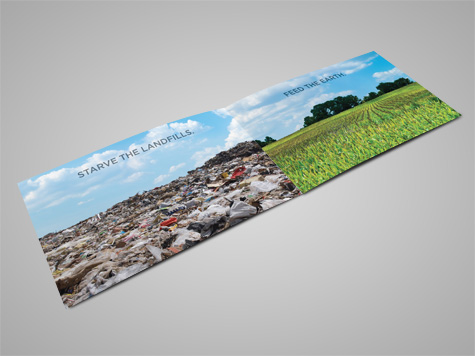 The brochure was developed with both style and substance in mind. The substance shines through in the compelling messaging that addresses the food-waste problem, introduces Food Cycle Science's "green" solution, and describes the direct business benefits of this innovative technology. The style is seen in the sleek design, which features bold images of waste-filled trash cans and landfills, as well as graphic depictions of the technology's environmental and financial benefits. Additional stylistic accents capture the ecological essence of the company and the technology, such as the use of organic-inspired colors ranging from natural browns and rich greens in the brochure, as well as textural accents evocative of recycled materials on the accompanying mailing envelope.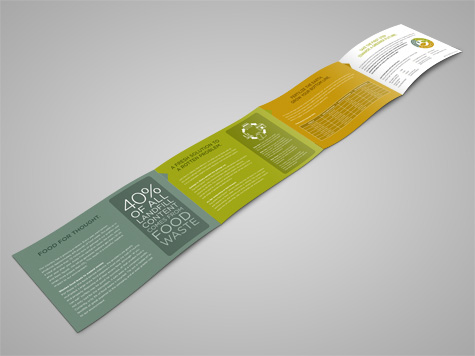 By thoughtfully incorporating all of these elements, our team produced a compelling promotional brochure that clearly positions Food Cycle Science as the source for the food-waste solution.
To learn how innovative advertising can enhance marketing ROI for your brand, contact MDG.