MDG to Compete in National ADDY Awards after Winning Distinction in American Advertising Federation's Fourth District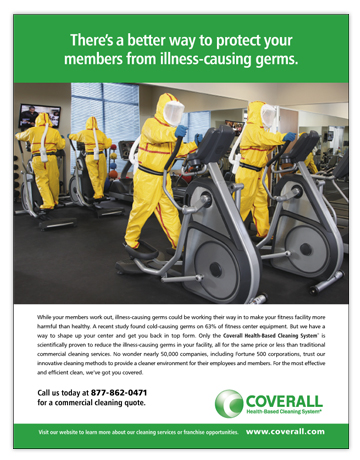 National ADDY Awards, here we come! MDG was announced as a finalist in this premier national competition after winning prestigious Gold and Silver ADDYs at the American Advertising Federation's (AAF) Fourth District ADDY Awards held in Tampa on May 1. The Fourth District represents more than 2,000 advertising professionals in Florida and the Caribbean.
MDG was recognized with a Gold ADDY for our consumer ad campaign for Coverall and a Silver ADDY for our interactive Escher press release for the Boca Raton Museum of Art.
Click on ad image to enlarge.
Click here to view our interactive Escher press release.

The ADDY Awards is the country's largest creative competition, with more than 60,000 local entries competing in 200 cities throughout 15 districts. MDG arrived at the national competition by winning an impressive 24 ADDYs at the local level, including Best in Show–Print and Best in Show–TV/Arts. Those wins enabled the agency to proceed to the AAF's Fourth District regional competition, where MDG's Gold and Silver ADDYs made us eligible to advance to the national competition along with 1,500 other finalists.
The national winners will be chosen in Washington, D.C. on May 8, and MDG is looking forward to going for the gold.
Michael Del Gigante is president and executive creative director of MDG. MDG, a full-service Florida advertising agency with offices in Boca Raton and New York, NY, specializes in developing targeted, Internet marketing solutions, exceptional creative executions and solid branding and media planning strategies that give clients a competitive advantage. To view our portfolio of award-winning work, including corporate identity projects, collateral design, signage and web design, click here.
For more information, call 561-338-7797, or email us in Florida or New York, or log on to www.mdgsolutions.com.