MDG Wins ADDY® Acclaim with New Website for Food Cycle Science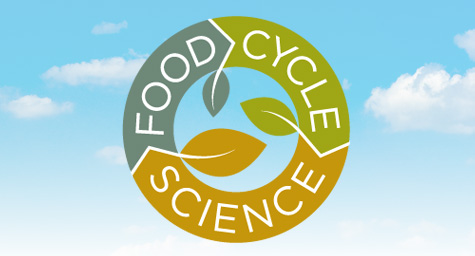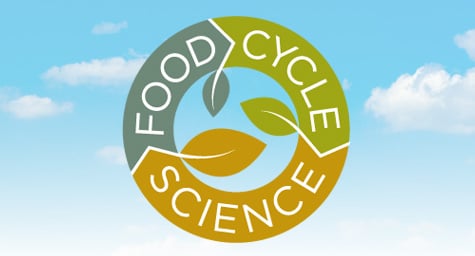 MDG was recently recognized with a 2012 American Advertising Federation Gold ADDY® Award for the brand-new website we developed for Food Cycle Science, a company producing commercial food-waste reduction and conversion systems. The award-winning website was only one component of an integrated branding campaign that included the development of a new logo, brochure, and supplemental marketing materials. Our team is proud to have our innovative interactive work honored with such a prestigious prize.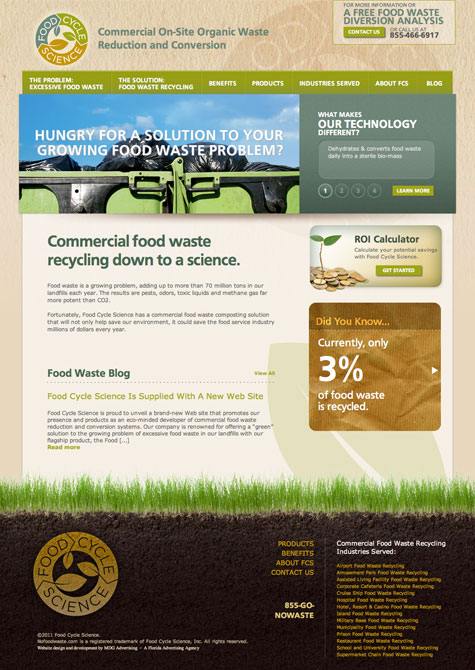 In designing the website, our goal was to create a strong digital presence for this new company, whose goal is to bring green technology to the problem of excessive food-waste disposal in the food-service industry with its line of commercial food-waste reduction and conversion systems. The company's solution lies in its proprietary technology, which sterilizes and converts organic waste into a safe compost that can be reused as fertilizer, thereby reducing our overdependence on landfills and providing an ecological and economical solution for the disposal of food waste.
We selected the domain www.nofoodwaste.com because it conveys the company's primary benefit in a memorable and effective way. Then we developed an organic feeling and user-friendly layout and content structure that directly express the company's purpose, products, and principles. Additional areas of the site describe the food-waste problem, the company's solution, the benefits, product specifications, industries served, and the company's vision. A helpful ROI calculator was embedded to enable prospective customers to calculate their potential savings, and a blog was added to help keep visitors updated on the company's latest news.
Take a look at the award-winning website, www.nofoodwaste.com, and see how our work for this green company helped us take home the gold.
To discover innovative ways to improve your company's Web presence and online marketing strategies, contact MDG  today at 561-338-7797 or visit www.mdgsolutions.com.
 MDG, a full-service Florida advertising agency with offices in Boca Raton and New York, NY, specializes in developing targeted Internet marketing solutions, exceptional creative executions and solid branding and media buying strategies that give clients a competitive advantage. Our core capabilities include  branding, logo design, digital marketing, media planning and buying, TV and radio advertising, customer relationship management,video marketing strategies, inbound marketing programs, public relations, Web design and development, email marketing, infographic design, social media marketing, local search and SEO. View MDG's creative marketing portfolio.