Media and Technology Marketing: MDG Is Well-Equipped to Handle The Well-Equipped
We like to think we're plugged in to the latest in media and technology, so it was only natural for MDG to connect with Advanced Media Technologies (AMT) to help amplify their brand awareness and hook up with new customers.
The Deerfield Beach, Florida-based company is the leading source for top-quality Broadband products and CATV electronic equipment from the world's finest manufacturers. More than a source for high-performance products, AMT also offers a broad range of engineering services that ensures your media system is integrated flawlessly and performing faultlessly.
While AMT has the equipment to reach millions, they tapped MDG to properly broadcast their message. Our team produced a variety of print and online ads that focus on everything from electronic equipment to their engineering excellence and their integration capabilities. All together, the ads express that AMT is your single-source solution for whole home networking.
Take a look at our set-up: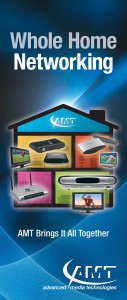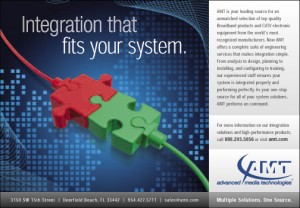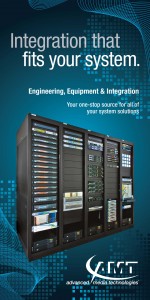 Just goes to show how MDG is helping AMT communicate with a whole new audience and access a broader share of the market.
For more information, connect with www.amt.com
Michael Del Gigante is president and executive creative director of MDG in Boca Raton, Florida. MDG is a full-service advertising agency that specializes in developing targeted marketing solutions, exceptional creative executions and solid branding strategies that give clients a real competitive advantage. For more information, call 561-338-7797 or log on to www.mdgsolutions.com