Media is a Buzz: CNN and BuzzFeed Unite for New YouTube Channel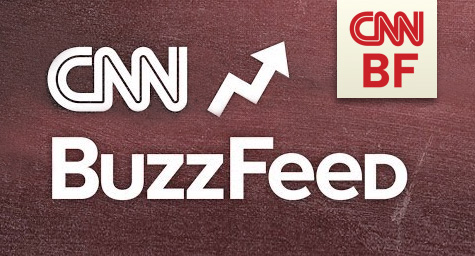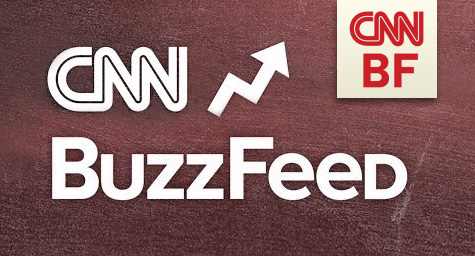 What happens when a leading cable news channel and an innovative viral content site join together on YouTube? On May 27, 2013, The Wall Street Journal reported that BuzzFeed and CNN are launching a brand new YouTube channel—CNN BuzzFeed. The joint media effort will create content with current and past CNN footage, to be shared through social media. AdWeek discussed the plans for CNN BuzzFeed and the channel's unprecedented role in the media evolution.
In the next two years, BuzzFeed intends to invest eight-figures in the video platform. With 60 million users and a strong YouTube presence, BuzzFeed is an appropriate fit for a CNN partnership.
According to BuzzFeed's chief operating officer Jon Steinberg, "There has been a massive cultural shift in how people—particularly young people—consume news and entertainment. Over 70 percent of BuzzFeed's traffic is social, almost half is mobile, and we are seeing these huge shifts earlier than others because the majority of our readers are 18–34."
BuzzFeed's association with younger audiences could help maintain CNN's cultural relevancy among 18–34 year olds. The collaboration will also generate content for CNN.com. The two outlets will work together to create and publish information on the network's website that replicates BuzzFeed's unique listicle format. This union will allow both brands to reach new audiences.
Another unique aspect of BuzzFeed is its approach to advertising. BuzzFeed publishes shareable content from advertisers in the same fashion as their own content. Unlike traditional banner ads, this method is unobtrusive and actually promotes sharing on social media. The CNN BuzzFeed channel will maintain this strategy by launching without any advertising partners.
The media evolution will extend beyond the YouTube channel. Earlier this year, BuzzFeed publicized that it had raised $19.3 million in series D funding—a nice financial foundation to erect a media empire. CEO Jonah Peretti said, "We have the senior management, board and investors we need to build the next great media company: socially native tech enabled, with massive scale. We are all focused on that big goal and raised this capital to move even faster."
Every media empire has to start somewhere, and BuzzFeed's new collaboration with CNN will begin in a studio in Los Angeles. BuzzFeed had a vision right from the start to change the way in which we interpret and share information. With engaging content and execution, BuzzFeed has transformed news consumption and the media landscape. CNN BuzzFeed is a groundbreaking fusion of news and media, and a potential stepping-stone for the next great media empire.
To leverage the power of YouTube and generate unique online content for your brand, contact MDG today at 561-338-7797 or visit www.mdgsolutions.com.
MDG, with offices in Boca Raton, FL and New York, NY, is a full-service advertising agency and one of Florida's top content marketing agencies. MDG specializes in developing integrated marketing strategies, exceptional creative executions, and solid branding and media-buying strategies that give clients a competitive advantage. Our core capabilities include print advertising, branding, logo design, creative, digital marketing, content marketing, media planning and buying, radio and TV advertising, online video, Web design and development, email marketing, social media marketing, and SEO. To stay on top of the latest trends in content marketing, contact MDG today at 561-338-7797 or visit www.mdgsolutions.com. View a sampling of MDG's creative videos.
Read more at Adweek.com.