Meet the Connected Consumer [Infographic]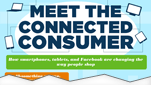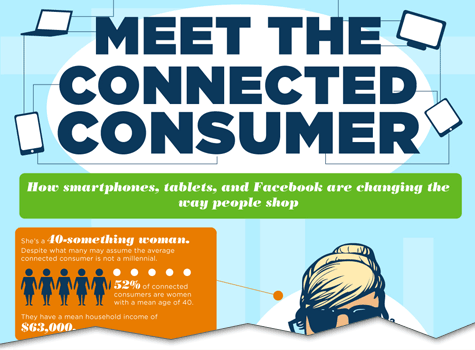 Today's consumers are increasingly connected and regularly use multiple mobile devices to engage in online shopping. But just like every shopper has their favorite stores and brands, these digital customers have particular preferences regarding everything from their digital devices to their shopping styles. To give marketers a better understanding of these connected consumers, Zmags.com developed this informative infographic based on the results of their new research report. It defines the demographics and details of these high-tech consumers, along with their attitudes and actions regarding the online shopping experience. It also shows how their device preference varies by retail category while offering insight on why tablets and Facebook may have the future of online shopping in the bag.

Check out MDG's infographic design: It's All About The Images and Should You Build a Mobile App or Mobile Website?
Check out our infographic videos: A Marketer's Guide to Pinterest , The ROI of Social Media, and Social vs Search Smackdown: A Battle of Internet Marketing Titans. To learn more about the power of infographics, contact MDG today at 561-338-7797 or visit www.mdgsolutions.com.
MDG, a full-service Florida advertising agency with offices in Boca Raton and New York, NY, specializes in developing targeted Internet marketing solutions, exceptional creative executions and solid branding and media buying strategies that give clients a competitive advantage.