Meet Jon Henning, the Winner of MDG's Sixth Annual Scholarship Essay Contest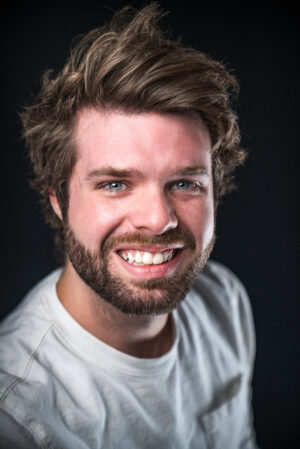 MDG recently held its sixth annual "Looking Beyond College" scholarship essay contest. Currently enrolled college students in the US were invited to enter MDG's $1000 scholarship competition by submitting an essay that creatively described their dream job after college.
Out of the hundreds of entries we received this year, Jon Henning from the University of Houston was selected as our 2020 winner. His essay, Empty Spaces, Full Heart: Building My Destiny in Architecture, was unanimously chosen by MDG's judges for the creative and compelling story he told of his pursuit of becoming an architect. According to Jon, "As a future architect, empty spaces are opportunities. They are canvases for creating something new—something that can change the way people live, work, and play. They are the shells for creativity, where one has the potential to envision something powerful."
As he finishes his final year of architecture school, Jon is looking forward to the opportunity to "make an impact on people's lives through the built environment…fill empty spaces with thoughtful designs that will help people thrive in their personal and professional lives." Just as Jon wants to make a positive difference in people's lives, so do we at MDG, and we're delighted to provide some financial support as he pursues his dream job.
After letting him know that he'd won our $1000 scholarship, Jon replied, "I am sincerely honored to be selected as the winner of MDG's 2020 scholarship! As a first-generation college student, it has been very challenging to make ends meet in paying for my education. I have been pursing my dreams to become an architect for many long years now, and I live each day holding onto the unwavering ambition that I can make a difference in people's lives by shaping the spaces in which they live. 2020 has been an unforgettably challenging year—emotionally and financially—and this award allows me to take one step closer to alleviating that financial strain so that I can focus on my education. Most importantly, this award represents a group of generous supporters who want to stand by me as I navigate my pathway to becoming an architect. For that support, I am truly grateful. From the bottom of my heart, thank you MDG!"
Congratulations, Jon!
Discover the power of clear, concise, and creative writing. Contact MDG today at 561-338-7797 or visit www.mdgsolutions.com.
MDG, a full-service advertising agency with offices in Boca Raton and Brooklyn, NY, is one of Florida's top branding firms. MDG's capabilities include print advertising, direct mail marketing, branding, logo design, creative, media buying and planning, radio and TV advertising, outdoor, newspaper, digital marketing, website design and development, online video advertising, infographic development, email marketing, video marketing, mobile marketing, content marketing, social media marketing, paid search marketing, and SEO. To learn about the latest trends in advertising and branding, contact MDG today at 561-338-7797 or visit www.mdgsolutions.com.