Meet the Winner of MDG's Third Annual "Looking Beyond College" Scholarship Essay Contest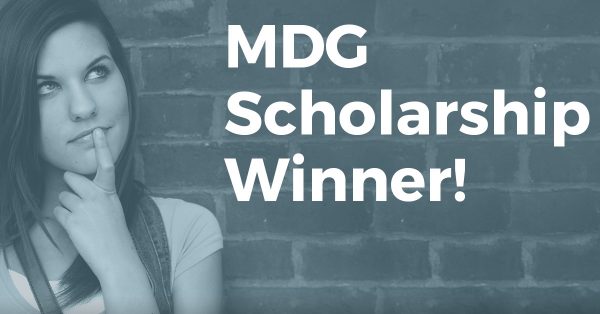 In this age of tweets and texts, it's easy to lose sight of the importance of good writing. Strong communication skills are essential to success, and students must be able to write clearly and competently—in college and beyond.
To encourage students to work on developing effective writing skills, MDG recently held its third annual essay contest, "Looking Beyond College," with a $1,000 college scholarship going to the winner.
High school and college students in any field of study were invited to submit a creative essay about what they want to do for a living after college. While many of the entries were impressive, one student's writing stood out among the rest.
Lucille Laso, a freshman at Florida International University, was selected as this year's scholarship winner for her essay, "It all started with a book…"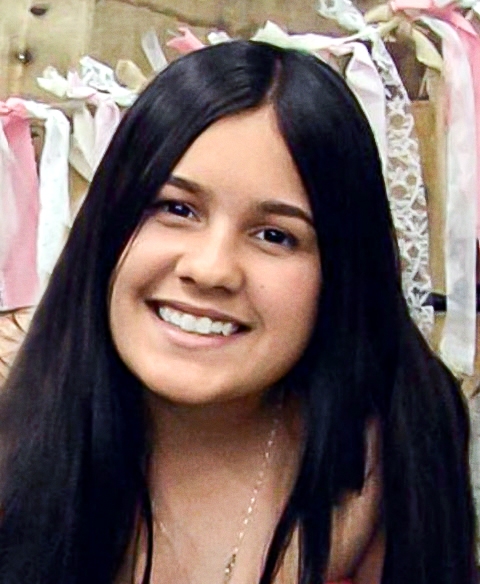 Lucille's compelling story describes how the power of reading helped her find her voice and her confidence, enabling her to overcome debilitating shyness and an overwhelming feeling of isolation at school. And after she found her voice, she realized that her dream job after college is to help others find their own voices—especially those like her younger brother who are struggling with autism. Here's an excerpt:
"The year was 2006. The classroom was a hornet's nest. It was filled with more than 20 loud and electrified children. The teacher looked like she was ready to have a breakdown; she was on the verge of losing her mind. In the corner of that chaotic classroom sat a girl, quiet in her green polo shirt, beige pleated skirt and knee-high socks, looking into space, the one without the voice, the one that did not fit in.
That girl was me."
"No matter how much I tried, I could just not get the words out, so I was simply ignored and left alone. I felt invisible. I did not belong. With no friends, I simply sat in this classroom and became engulfed in my books where I was the protagonist and the hero of my own stories."
"Until the day everything changed. I remember walking into class in the morning and feeling a rush of excitement as my teacher announced we would be going to the library. While all my classmates huffed and groaned, and shuffled around the class as they walked out of class to the library, I felt a sense of overabundant joy."
"I still remember the feel and smell of those books. I felt completely at home. I knew that that was where I belonged; where I needed to be. I began to read. The more comfortable I became the louder I became, not realizing I had drawn a crowd."
"I read those words out loud. It was the first time I had ever spoken or said anything in class. When I finished, I glanced up and saw my teacher watching me with her mouth agape, eyes wide open, holding her hands against her chest near her heart as she began to cry. I had found my voice."
Congratulations, Lucille! Here's to helping others find their voices, too.
MDG, a full-service advertising agency with offices in Boca Raton and New York, NY, is one of Florida's top branding firms. MDG's capabilities include print advertising, direct mail marketing, branding, logo design, creative, media buying and planning, radio and TV advertising, outdoor, newspaper, digital marketing, website design and development, online video advertising, infographic development, email marketing, video marketing, mobile marketing, content marketing, social media marketing, paid search marketing, and SEO. To learn about the latest trends in advertising and branding, contact MDG today at 561-338-7797 or visit www.mdgsolutions.com.