Microsoft Places a Wi-Fi-Enabled Print Advertising Promotion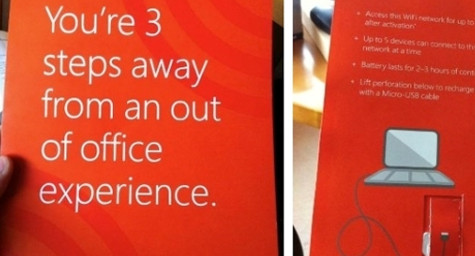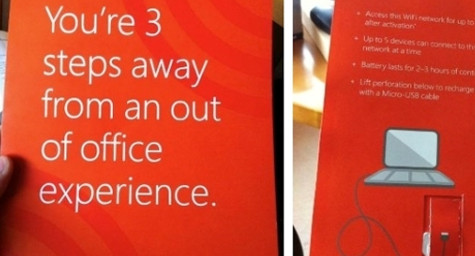 While offering free Wi-Fi as a customer incentive is nothing new, Microsoft has given the strategy an innovative spin to promote its Office 365 software. The tech giant created a special print ad that contained an actual router and battery that would provide 15 days of free Internet on five devices at the same time. Users simply had to carry the magazine ad around with them in order to access its Wi-Fi capabilities, which would provide ample opportunities for readers to engage with the print ad's message and be persuaded to purchase the software. Springwise explained the inner workings of the wondrous ad and how it has opened the door to the endless potential of print advertising.
The ad was placed in a special edition of Forbes magazine that was targeted to a select group of subscribers. It featured a super-thin router and battery positioned between four back-to-back pages that could be activated by the reader. While the battery only provided around three hours of power, the user could get an extra charge by lifting a flap in the ad that allowed for a mini-USB cable to be plugged in.
Because users had to keep the ad within reach to access the free Wi-Fi, Microsoft practically ensured that the print ad's content would be repeatedly read to maximize the chances of product purchase. In addition to cleverly attaining frequent exposure, the company also unleashed a whole new digital direction for traditional print advertising that will hopefully inspire similarly progressive print promotions.
To tap into the benefits of creative print advertising, contact MDG.
MDG, a full-service advertising agency with offices in Boca Raton and New York, NY, is one of Florida's top creative ad agencies. Our 360° integrated approach uses just the right mix of traditional and digital marketing to reach your advertising goals. MDG's core capabilities include award-winning print advertising, branding, logo design, creative, digital marketing, media planning and buying, radio and TV advertising, outdoor advertising, Web design and development, email marketing, social media marketing, and SEO. To stay on top of the latest trends in marketing and advertising, contact MDG.
Read more at Springwise.com.