Microsoft Wraps its Location-Based Mobile Ads Around its New Stores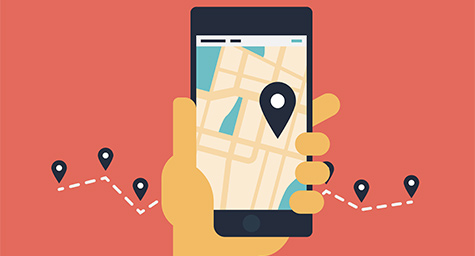 As Microsoft was wrapping up construction of its five new North American retail stores in June, they knew they needed to drive foot traffic directly to these locations. They wanted to contextually target consumers and increase awareness of in-store events. Their search for a strategy led them to location-based mobile advertising. After testing different location-based methods at the end of 2013, they saw enormous success by wrapping their ads around their retail stores. In fact, this targeting tactic generated an 89% incremental increase in their store visits, as compared to the group of consumers who were not shown the ads. To see how Microsoft is leveraging location-based mobile advertising, Adweek.com posted a wrap-up.
Microsoft has been moving into retail at a remarkably rapid rate, adding 50 new locations over last few months. The opening of five stores this summer will allow them to have 100 North American locations. And after seeing such strong results, they plan to promote these new stores with a location-based mobile ad campaign.
Their strategy involves first focusing on different kinds of consumers within mobile apps. They will target consumers by specifications like different seasons and personal reasons that drive buying behavior. Then, they will merge each audience segment into a location layer.
Microsoft already used these targeting tactics in their location-based mobile ad campaign to promote their Miami opening this summer. For this campaign, Microsoft wrapped the new store in ads that featured in-store events with pop group Macklemore. The ads caught the eye of the South Florida market and created awareness for the new store, as well as its major events.
By using location-based mobile advertising, Microsoft has wrapped up a winning strategy.
See where location-based mobile advertising is going. Contact MDG.
MDG is a full-service advertising agency and one of Florida's top branding firms. With offices in Boca Raton and New York City, MDG's core capabilities include creative, branding, logo design, print advertising, digital marketing, email marketing, media planning and buying, TV and radio, outdoor advertising, newspaper, video marketing, Web design and development, content marketing, lead generation, mobile advertising, social media marketing, and SEO. To discover the latest trends in branding and advertising, contact MDG.