Mobile Ad Spending Traveling Higher for the Travel Industry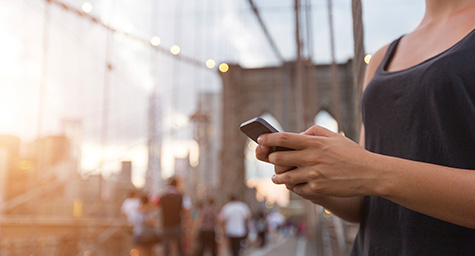 Mobile advertising is expected to make up more and more of the U.S. travel industry's total digital ad spend in the coming years. According to a recent eMarketer report, the travel industry is set to spend $4.85 billion in digital advertising in 2015. But this digital spend is expected to increase by 10% or more each year through 2017 to reach $7.27 billion by 2019. Throughout this ascent, mobile's share of the travel industry's total digital ad spend will follow along with its rise and soon make up a majority of the industry's digital investment. eMarketer.com featured more on how mobile will be the ticket for the travel industry's digital advertising.
Getting More from Mobile Advertising
The increase in mobile spending is acknowledged by travel advertisers, who attribute it to more effective mobile ad formats and better quality mobile ad offerings.
Travel and hospitality marketing experts have largely focused their digital ad spending on direct response instead of branding. In 2015, eMarketer expects that direct response will represent 72% of the U.S. travel industry's digital advertising spend, which amounts to $3.49 billion. In fact, the travel industry continues to allot a much higher proportion of their digital ad spend to direct response than all other industries.
The Preference for Programmatic Ads
There has also been a spending shift toward programmatic buying, which now accounts for around 68% of the travel industry's U.S. digital display ad spending. The move has been based on strong programmatic performance and on travel marketers' increasing commitment to programmatic buying technology.
"Depending on what part of the funnel they're trying to address, mobile is playing a bigger and bigger part overall," said Thomas Sudassy, senior manager of media research for Razorfish. "There are better opportunities and there are bigger players."
Learn the latest in hospitality marketing. Contact MDG.
MDG, a full-service advertising agency with offices in Boca Raton and New York, NY, is one of Florida's top hospitality marketing companies and branding firms. MDG's core capabilities include advertising, branding, logo design, creative, infographic development, digital marketing, creative media planning and buying, radio and TV advertising, website design and development, email marketing, mobile marketing, content marketing, social media marketing, and SEO. To stay on top of the latest trends in hospitality marketing and advertising, contact MDG.