Mobile and Social Media Accelerating at 30 Percent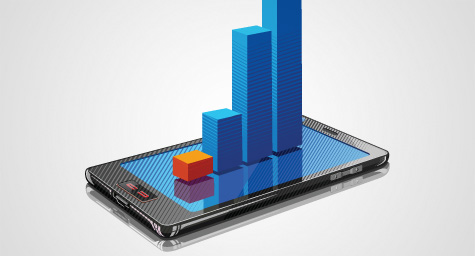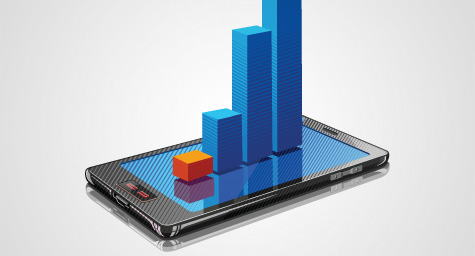 In 2011, total U.S. mobile and social media revenue jumped by 30.2 percent to reach $45.38 billion. This marked a 28.7 percent increase in the compound annual growth rate since 2006. These were just some of the remarkable results from the PQ Media U.S. Mobile & Social Media Forecast 2012-16 report. MediaPost.com offered a detailed look at this valuable data.
The report showed that the largest sector of mobile and social media was "mobile content & access" with $39.2 billion in revenues, while the fastest-growing sector was "mobile advertising & marketing" which grew 53.7 percent.
In fact, U.S. mobile and social media is predicted to comprise almost 10 percent of total communications revenue and reach $1.4 trillion by 2016. This phenomenal growth rate is 20 times faster than the overall industry's growth from 2006-2016.
"The mobile media sector alone reached the $1 billion revenue mark faster than any communications industry in history in 2008, taking only five years compared with 16 for the Internet," PQ Media President and CEO, Patrick Quinn. "It will reach the $100 billion mark in 2015 faster than any other communications industry."
To learn about using mobile and social media marketing to increase ROI, contact MDG.
MDG, a full-service Florida advertising agency with offices in Boca Raton and New York, NY, specializes in developing targeted Internet marketing solutions, exceptional creative executions and solid branding and media buying strategies that give clients a competitive advantage. 
Our core capabilities include print advertising, branding, logo design, creative, digital marketing, media planning and buying, TV and radio advertising, customer relationship management, inbound marketing programs, public relations, Web design and development, email marketing, social media marketing, infographic design, and SEO. View MDG's creative marketing portfolio.
Read more at MediaPost.com.