Mobile and Triggering Automation Lead to Highest Email Opens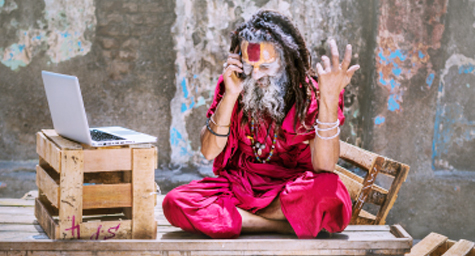 A new eMarketer report revealed that emails experienced the highest open rate in recent history with almost one-third of emails sent in North America during the first quarter of 2013 opened by recipients. This Email Marketing Benchmarks: Key Data, Trends and Metrics report attributed this positive performance to today's massive mobile popularity and advances in email triggering automation. MediaPost.com shared more from this report and other research to explain how email continues to open up opportunities for marketers.
Mobile access makes it easy for users to check their emails multiple times per day and this frequency increases the likelihood that emails will be opened. In fact, a recent Blue Hornet survey found that more than 70% of email users between the ages of 24 and 40 checked their email all day long. And more than 40% of emails were opened on mobile devices in the second half of 2012, which was a 14% year-over-year increase, according to research from Knotice.
Other research has revealed a more complicated picture. Recent Experian data on email marketing campaigns found a 9.6% decline in click-to-opens from 2012 to 2013 yet also showed an almost 15% jump in the price of the average order. So even though fewer recipients opened the emails, the ones who did spent more on their purchases.
In addition to the mobile momentum, the high email open rate was also driven by the use of marketing automation in the form of triggered emails. These triggered emails allowed marketers to automatically respond to user behaviors. The emails performed very well, with North American consumers opening half of all triggered emails in Q1 2013.
Thanks to mobile access and triggering automation, the email open rate is higher than ever and marketers are closing in on their goals.
Leverage mobile popularity and advances in email triggering automation to deliver your marketing message. Contact MDG today at 561-338-7797 or visit www.mdgsolutions.com.
MDG is a full-service advertising agency and one of Florida's top creative ad agencies. With offices in Boca Raton, FL and New York, NY, MDG's core capabilities include branding, logo design, digital marketing, print advertising, mobile marketing, email marketing, media planning and buying, TV and radio, outdoor, newspaper, video marketing, Web design and development, content marketing, social media marketing, and SEO. To stay on top of the latest trends in marketing and advertising, contact MDG today at 561-338-7797. To learn more about how email remains a powerful means of digital marketing among both consumers and marketers, read, "Though Multi-Channel Users, Consumers Still Prefer Email Marketing."