Coke Targets Teens And Mobile With First All-Digital Campaign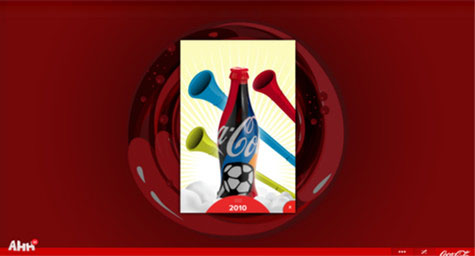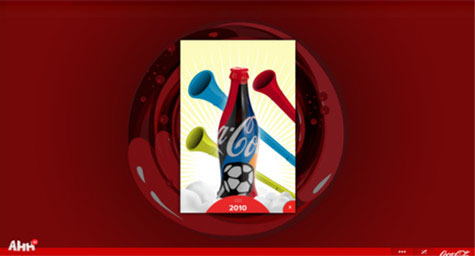 After numerous teen panels intended to offer insight about what teens really want from a brand, Coca-Cola has decided to pursue its very first all-digital marketing initiative. The effort is being called 'The AHH Effect' and it will evolve to feature scores of interactive games and content that correspond to the teen market's current obsession with digital and mobile experiences. AdWeek.com reported on how the beverage brand is transforming its marketing methodology to meet the needs of today's teens.
Coke's research revealed that teens were seeking fun and quickly-consumable digital experiences that play to their preference for mobile devices. These findings drove Coke to make the ground-breaking move of building their new marketing effort completely around mobile-centric digital content.
"This signals a whole new way in which we've decided to create marketing content," said Pio Schunker, svp of integrated marketing communications at Coca-Cola North America, describing their creative decision. "Mobile phones are [teens'] lifelines. It's not that they don't watch TV. But mobile is their first screen."
The resulting campaign currently consists of 17 digital experiences designed to be enjoyed on mobile devices like smartphones and tablets, but are also easily accessible via traditional desktops. The content includes highly-engaging games and a variety of interactive media. Over time, the company plans to develop a total of 61 digital experiences that will be continually optimized and updated throughout the year to maintain teen engagement. In fact, Coke is setting up a content-development lab and plans to review the content twice a week in order to steadily swap average-performing content with more promising creations. All digital content will be selected based on its degree of mobile compatibility and its ability to stimulate today's teens, who are notorious for their extremely short attention spans.
The only non-digital element of the campaign will be on the creation of 16-ounce and 20-ounce Coke products that promote the 'The AHH Effect' and direct consumers straight to the effort's Web site.
The campaign is being promoted to almost 20 teen-focused media partners, such as Buzzfeed, Twitter and Facebook. The effort was recently launched with a 15-second teaser video and will roll out over the next few weeks through both paid and owned media on Twitter and Facebook. This social push will consist of a contest that challenges teens to design their own software-based experiences for the beverage brand. The best 25 submissions will be chosen for inclusion in "The AHH Effect" campaign.
The beverage brand is so confident in this new marketing direction that they expect all-digital and mobile campaigns to become their long-term content strategy. In fact, their goal is for 'The AHH Effect' to expand into a multi-year campaign.
"This is meant to be a constantly iterating campaign," said Mr. Schunker. "We fully expect to end up in a completely different place compared to where we started."
To discover the latest trends in digital marketing and move your brand forward, contact MDG.
MDG, a full-service advertising agency with offices in Boca Raton and New York, NY, is one of Florida's top creative digital marketing agencies. Our 360° approach uses just the right mix of traditional and digital marketing to reach your advertising goals. MDG specializes in developing integrated marketing strategies, exceptional creative executions, and solid branding and media-buying strategies that give clients a competitive advantage. Our core capabilities include print advertising, branding, logo design, creative, digital marketing, media planning and buying, radio and TV advertising, billboard design, Web design and development, email marketing, social media marketing, and SEO. To stay on top of the latest trends in marketing and advertising, contact MDG.
Read more at Adweek.com.