Mobile Commerce Is Booming, But Is Your Mobile Retail Strategy a Bust?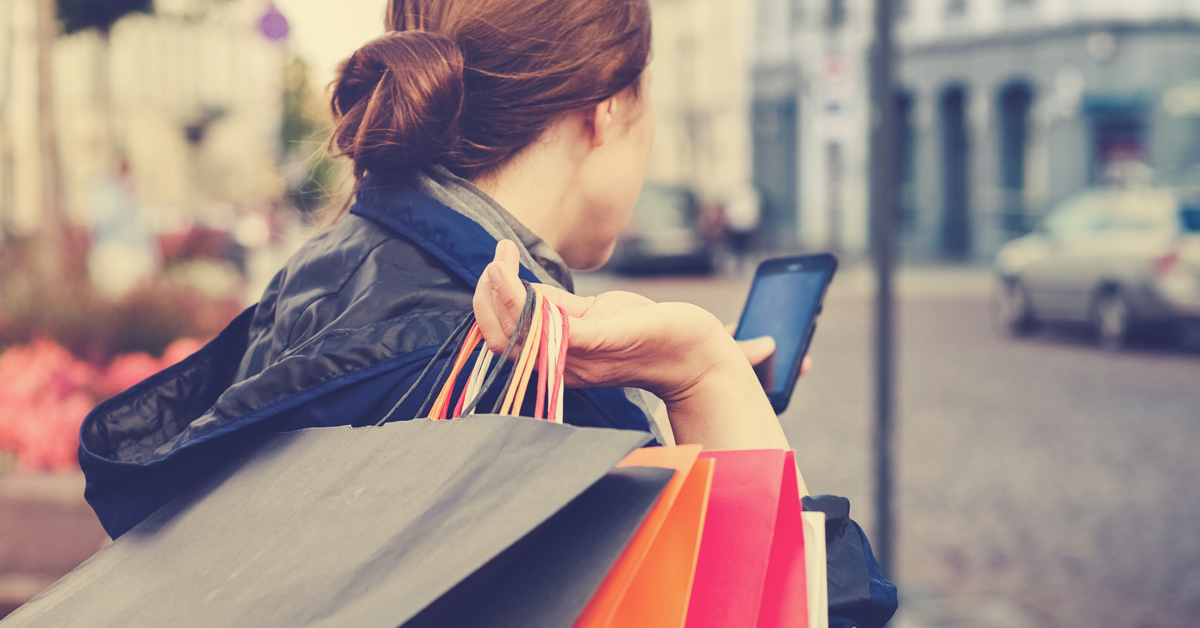 The explosive popularity of mobile devices has entered the retail environment and now most shoppers check their mobile devices before checking out in a store. A new Nielsen study browsed exactly how and why global shoppers are using their mobile devices when shopping online and in store. According to the study, the majority of global consumers use mobile devices while shopping, with 74% valuing the freedom that mobile offers of being connected from anywhere, at any time. There's no denying that mobile devices have completely changed the world of commerce, so take a moment to browse the results from this retail shopping survey to learn how to make the most of mobile and make more retail sales.
Check Out Why Mobile Is So Effective for Shopping
Mobile commerce has had a huge impact on the entire retail ecosystem. Today, consumers are using their mobile devices while shopping to perform product research, search for coupons and deals, compare prices in various stores, and buy from any store in the world. Mobile devices are clearly helping shoppers, but how do they benefit stores? Mobile is constantly bringing new consumers into this connected economy by enhancing the shopping process. Advances in mobile targeting provide a more personalized shopping experience by tailoring products and services to reflect a consumer's past behaviors, current needs, and personal preferences.
And the benefits of mobile shopping goes beyond just browsing to buying. Mobile devices have completely transformed the banking and payments industry and resulted in more ways to pay and save than ever. Mobile is also providing the two billion unbanked consumers worldwide with financial inclusion, which leads to many more shoppers and higher retail sales.
Why Shoppers Don't Leave Home without their Mobile Device
The convenience and access that mobile offers has led consumers to use their mobile devices for nearly everything in their lives. So, it comes as no surprise that the study showed that more than half of global respondents used their mobile device when shopping. They reached for their digital devices for the following reasons:
53% to compare prices.
52% to look up specific product information.
44% to search for coupons or deals.
42% to make smarter shopping decisions.
41% to make their shopping trips much faster or more efficient.
Mobile Shopping Bags Big Sales
It's important to note that mobile shopping has gone beyond browsing to buying. In addition to using mobile devices as a shopping tool, the study showed that they're increasingly being used to make purchases. Over the last six months, 38% of global respondents used their mobile device to purchase a product or service, while one-third used a mobile app to ease the purchase process.
How Retailers Can Cash In on Mobile Shopping
To capitalize on mobile shopping, retailers need to optimize their overall mobile experience on both on the mobile versions of their websites and throughout their app. Experts agree that optimization should be the core of every retailer's e-commerce strategy because a poor mobile experience will drive shoppers to the competition, which will result in fewer sales, lower conversion rates, and less revenue.
When optimizing their mobile shopping properties, retailers should strive to make their shopping experience fulfill many visit purposes and provide the priceless value of reducing the time and effort required for shopping. To help retailers develop the most effective mobile products, the study suggested they focus on the following fundamental shopper needs:
Ease
Convenience
Choice
Value
By providing these benefits to mobile shoppers, retailers can have sales and revenue in the bag.
Check out the latest news in retail mobile marketing. Contact MDG.
MDG, a full-service advertising agency with offices in Boca Raton and New York, NY, is one of Florida's top branding firms. MDG's capabilities include print advertising, direct mail marketing, branding, logo design, creative, media buying and planning, radio and TV advertising, outdoor, newspaper, digital marketing, website design and development, online video advertising, infographic development, email marketing, video marketing, mobile marketing, content marketing, social media marketing, paid search marketing, and SEO. To learn about the latest trends in advertising and branding, contact MDG.